Home > '50s TV History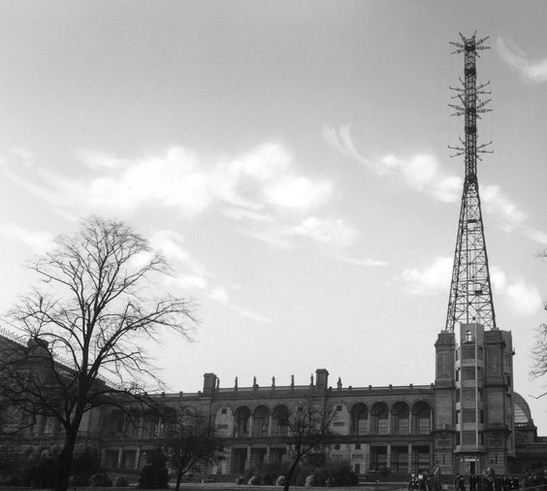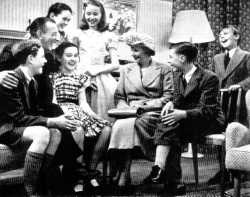 Summer 1950: Mrs. Attlee, opening the Television Children's Hour Studio at Lime Grove, joins in the house-warming party with Jennifer Gay (standing,centre), and Wilfred Pickles.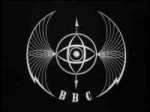 1950:
23 Feb. First televised report of general election results
23 Apr. First televised Children's Newsreel
21 May Lime Grove television studios opened
26 May In the News first televised
11 July Andy Pandy first televised
27 Aug. First live television from the Continent (Calais). BBC outside broadcast equipment used.
29 Sept. Come Dancing first televised
30 Sept. First television programme broadcast from the air.
26 Oct. First sound and television broadcast from the House of Commons (opening of the rebuilt chamber).
The 1950 University Boat Race was at that time one of the biggest outside broadcasts ever attempted in Britain. Almost all of the BBC's resources in equipment and personnel were engaged in this broadcast. Expanding on the 1949 coverage of the Boat Race, BBC TV used a mounted camera in the bow of a launch following the boats as before but increased the number of cameras stationed along the shore (to twelve) and offered a separate TV sound commentary from the launch carrying the camera.
1951:
16 July. What's My Line? first televised
1952:
15 Feb. Funeral of King George VI on television and radio
23 Oct. Animal, Vegetable, Mineral? first televised
7 Dec. All Your Own first televised
18 Dec. Bill and Ben, The Flowerpot Men first televised
The summer of 1952 saw the first occasion on which the television system of one country was able to broadcast to another, when television programmes from France were shown by the BBC (as a Paris Panorama, tx 8-14/7/52). The programmes, hosted by Richard Dimbleby along with Sylvia Peters and RTF's Jacqueline Joubert, included a travelogue of street scenes, visits to the Louvre and to a sculptor's studio, a fashion show on board a boat in the Seine, sports events, and a military tattoo in the Palais des Sports.
1953:
16 Apr. First television Budget broadcast
2 June. The Coronation of Queen Elizabeth II televised
18 July The Quatermass Experiment televised
20 July. The Good Old Days first televised
10 Sept. Rag, Tag and Bobtail first televised
11 Nov first edition of Panorama televised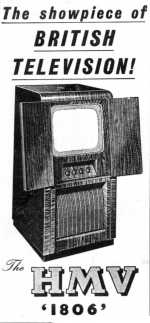 The televising of the Coronation was a significant factor in the increase of TV sets in public use. The (tx 2/6/53) Coronation broadcast lasted for seven hours and viewers saw the whole service except for the Anointing, the Communion prayers, and the administration of the Sacrament. Taking into account large-screen presentations in cinemas, church halls, hospitals, and other public venues, it was estimated that no fewer than 20 million people watched the service in the UK alone.
Another 'first' in television development in 1953 was the first BBC television broadcast from a ship at sea during the Naval Review at Spithead.
During the same year the BBC decided to replace transmission from Alexandra Palace with a new and more powerful transmitting station situated in the grounds of the old Crystal Palace. Meanwhile, the transfer of various activities from Alexandra Palace to the Lime Grove studios in Shepherd's Bush continued and a small part of the proposed television centre at the White City was also brought into use.
Sports broadcasts managed to present many Rugby Union and Rugby League club matches during the early to mid-1950s but Football League matches and Rugby Union internationals were still absent from television. Some of the Lawn Tennis Championships at Wimbledon and county and Test Match cricket were shown, with the televising of the Test Matches proving particularly popular with viewers.
1954:
11 Jan. First weatherman televised
29 Jan. Almanac (later Facts and Figures) first televised
19 Mar. Thank You Ally Pally televised
2 Apr. The Grove Family first televised
8 Apr. Sportsview first televised
9 Apr. Buried Treasure first televised
25 Apr. Ask Pickles first televised
6 May. Roger Bannister's whole four-minute-mile race filmed for Television Newsreel
June. First live televising of The World Cup (Jules Rimet Trophy) from Switzerland via Eurovision
5 July News and Newsreel first televised (from Alexandra Palace)
7 Oct. First television coverage of a Party Conference
30 Nov. Churchill at Eighty and Birthday Greetings to Sir Winston Churchill televised
12 Dec. Nineteen Eighty-Four (Orwell) televised
21 Dec. Zoo Quest (David Attenborough) first televised
The Conservative Government's Bill proposing the introduction of a commercial television service aroused a storm of debate in Parliament in early 1954. Nevertheless the Television Bill became law at the end of July 1954.
1955:
14 Feb. Picture Book first televised
13 Apr. For Deaf Children (later called Vision On) first televised
14 June. Look first televised
29 June Life with the Lyons first televised
9 July. Dixon of Dock Green first televised
29 July. This is Your Life first televised
4 Sept. The Brains Trust first televised
9 Sept. The Woodentops first televised
14 Sept. Crackerjack first televised
22 Sept. Start of Independent Television. Highlight first televised
10 Oct. Colour television test transmissions began on 405 lines from Alexandra Palace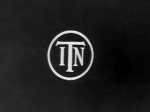 The ITA service, transmitted from its station at Norwood, was inaugurated on 22 September 1955 when, after a 5-minute documentary film, the opening speeches made at a Guildhall dinner by the Lord Mayor, the Postmaster-General and the ITA chairman Sir Kenneth Clarke were broadcast.
The ITA also announced in 1955 that news programmes would be dealt with by a specialist organization to be known as the Independent Television News Company (ITN) which would supply news broadcasts for all the lTV companies.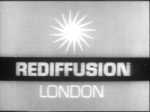 Associated Rediffusion began transmitting on 22 September 1955 for the London area (on weekdays).
ATV began on 24 September 1955 for London (weekends).
1956:
26 Jan. Winter Olympics first televised from Cortina via Eurovision
8 Mar. Men in Battle (Sir Brian Horrocks) first televised
28 Mar. Crystal Palace television station opened, replacing Alexandra Palace transmitter
18 Apr. Music for You first televised
27 Apr. First television ministerial broadcast (Sir Anthony Eden)
22 May. Billy Cotton Band Show first televised
24 May. Eurovision Song Contest first televised
4 June first transmission from Riverside Studios, Hammersmith
16 June First television from a submarine at sea
6 July Hancock's Half Hour first televised
4 Aug. First television transmission from a helicopter
4 Oct. Whacko! first televised
14 Oct. Meeting Point first televised
3 Nov. Eden's ministerial broadcast on Suez televised by BBC and ITV
4 Nov. Opposition reply by Hugh Gaitskell with same coverage.
19 Nov. Lenny the Lion first televised
ATV began for the Midlands (weekdays) on 17 February 1956.
Granada TV premiered on 3 May 1956 to supply the north-west of England (weekdays).
The Associated British Picture Corporation (generally known as ABC TV) started on 18 February 1956 for the midlands (weekends), later for the north of England (weekends) on 5 May 1956.
The first stage in the development of commercial television was completed in November 1956 when the ITA's new transmitter at Emley Moor near Huddersfield was opened and brought an additional 5 million viewers within reach of ITV programmes.
1957:
5 Jan. The Benny Hill Show first televised
16 Feb. Six-Five Special first televised
18 Feb. Tonight first televised
22 Feb. On Safari first televised
1 Apr. Spaghetti harvest April Fool joke on Panorama
24 Apr. The Sky at Night first televised
30 June. The Restless Sphere (Prince Philip) televised
2 July Television Theatre, Shepherd's Bush opened
24 Sept. BBC television for schools began
14 Oct. Queen Elizabeth's first television broadcast (telerecording of her address to Canadians)
15 Oct. Lifeline (Dr. David Stafford Clark) first televised
20 Oct. Pinky and Perky first televised
25 Dec. The Queen's Christmas broadcast televised for the first time and carried simultaneously on radio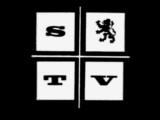 Scottish Television opened on 31 August 1957 to service central Scotland.
1958:
2 Feb Monitor (Huw Wheldon) first televised
11 Feb. Your Life in Their Hands first televised
5 May. Experimental television transmissions started in Band V on 625 lines from Crystal Palace
7 May. White Heather Club first televised
14 June Black and White Minstrel Show first televised
1 Oct. AMPEX video-recording equipment used for the first time at Lime Grove
11 Oct. Grandstand first televised
16 Oct. Blue Peter first televised
28 Oct. State Opening of Parliament first televised by BBC (commentator Richard Dimbleby) and ITV (commentator Robin Day)
4 Nov. Coronation of Pope John XXIII televised via Eurovision
Television Wales and West (TWW, from 14 January 1958) began for South Wales and the west of England.
In April 1958, Sir Harold Bishop, BBC Director of Engineering, demonstrated on Panorama an early videorecording machine (using magnetic tape) called the Vision Electronic Recording Apparatus and known as 'Vera'.
Southern Television, for the south of England, began broadcasting from its new TV centre at Southampton on 30 August 1958
1959:
4 Jan. Face to Face (john Freeman) first televised
1 Apr. The Glory that was Greece (Sir Mortimer Wheeler) first televised
1 June Juke Box Jury first televised
Tyne Tees Television began serving the north-east of England on 15 January 1959.
Anglia Television started transmission from Norwich on 27 October 1959 for the east of England.
Ulster Television, started supplying programmes for Northern Ireland from 31 October 1959.
The programmes:
The swing of television favourites in the 1950s went from comfortable, cosy programmes such as Dixon of Dock Green (drama), The Good Old Days (variety), and What's My Line? (quiz) to the post-1955 ITV period of Armchair Theatre (drama), Sunday Night at the London Palladium (variety), and Double Your Money (game). The latter part of the decade was particularly influenced by American TV forms and styles: basic trivia quiz shows became money prize-winning game shows, filmed drama series were produced in a style to suit American tastes, TV plays adopted the gritty working-class characters and milieu of such American TV classics as 'Marty' and 'Tragedy in Temporary Town', and there was a rush of imported US cop shows and Western series to supplement the ITV schedules.
While the 1930s and 1940s standard of Sunday night 'theatre' presentations continued throughout the decade, sharing their popularity with the off-beat successes of the Nigel Kneale scripted '1984' and the Quatermass serials, it was the half-hour, filmed period-action series that soon became hugely popular on both sides of the Atlantic. This genre of TV swashbucklers was launched by The Adventures of Robin Hood in 1955 and this was immediately followed by The Adventures of Sir Lancelot, The Adventures of William Tell, The Buccaneers, The Count of Monte Cristo, Sword of Freedom, and others.
But it was ITV's Armchair Theatre, which had started out in safe theatrical territory, that changed for ever the look and style (in both writing and production) of the British TV play.
Prominent People in British Television 1950-59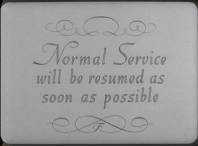 'Direct Television From Alexandra Palace' website link
---
[ Top of Page ]

If you have any comments or further information of interest, please e-mail history@whirligig-tv.co.uk