Home > Adults' Programmes > Billy Cotton
The Billy Cotton Bandshow
"Wakey Wa-a-a-key!"


Click on the above picture for video clip

Sound clip

Click on the above picture for another video clip

Billy with the dancing troupe 'The Silhouettes'
A highly popular variety show starring Billy Cotton and his Band in what seemed like an inexhaustible 50 minutes of non-stop song,dance and comedy. Cotton's resident teams of entertainers included Alan Breeze, Kathie Kay, Doreen Stephens, the Rita Williams singers and pianist Russ Conway.


Visit Russconway.co.uk
The show's relatively small budget meant that it couldn't hope to compete with 'Sunday Night at the London Palladium' but it still managed to attract performers like Tom Jones, Cliff Richard, Ted Rogers, Alma Cogan, Terry Scott and Hugh Lloyd.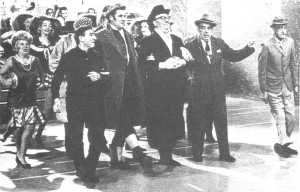 The finale of a Billy Cotton Bandshow. Alongside Billy are Renato Rascel, Russ Conway and the great comedian Jimmy James with his stooge, Eli Woods.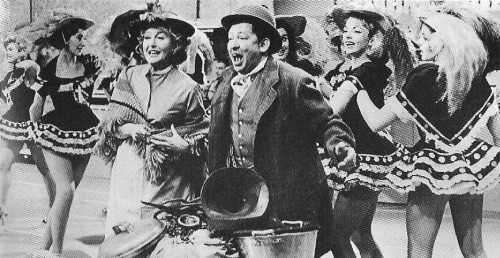 Alan Breeze (1909-1980) was Billy Cotton's main singer for more than 40 years and was highly adept at using different accents. Seen above with Kathie Kay, who sadly passed away in 2005, he was classically trained but swapped it for a life of variety. Sadly, when he grew older, his contract was terminated by Bill Cotton junior who was Head of Light Entertainment. It was a sad parting for Alan and Billy senior who allegedly went their spearate ways in tears. The background dancing girls in the above photo were known as The Sillhouettes.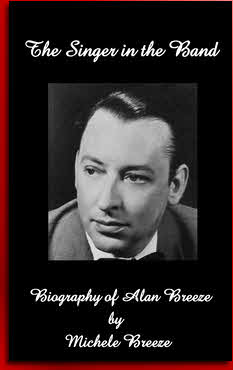 Alan Breeze's biography is written by his daughter Michelle and is available from his website here
Billy Cotton's theme tune was "Somebody Stole My Gal"

If you have any comments or further information of interest, please e-mail webmaster@whirligig-tv.co.uk