The Buccaneers
Children's Adventure Series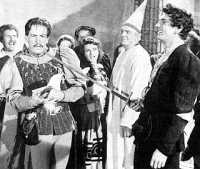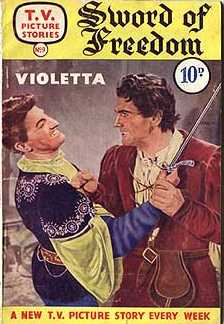 'Sword of Freedom' (1957) - Adventures of a 15th century Italian Robin Hood starring Edmund Purdom as Marco deMonte, Adrienne Corri as Angelica, Rowland Bartrop as Sandro, Martin Benson as Duke de Medici and Monica Stevenson as Francesca. 39 episodes.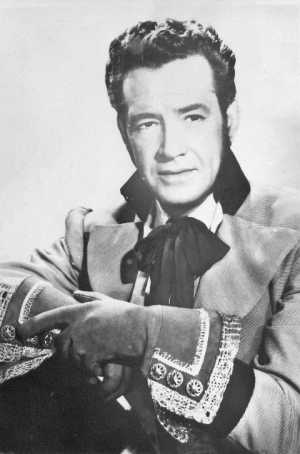 'The Count of Monte Cristo' (1956) - starring George Dolenz as Edmond Dantes alias 'The Count of Monte Cristo'.

In 18th. Century France, Edmund Dantes had been wrongly convicted of crimes against the state and incarcerated in the infamous Chateau D'If. There, a dying prisoner told of treasure to be found on the island of Monte Cristo and Dantes broke free to take it for his own, setting himself up as a nobleman on the proceeds.

His two regular companions were the bearded mute Jacopo (played by the acrobatic Nick Cravat) and the stout Fortunio Bonanova. Also featured Robert Cawdron as Rico and Faith Demergue as Princess Anne. 39 episodes.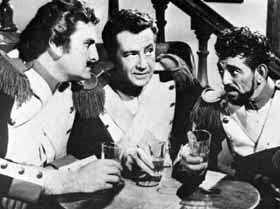 The Complete Series on DVD from Amazon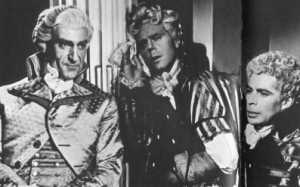 'The Scarlet Pimpernel'(1955-56) - starring Marius Goring (centre right) as Sir Percy Blakeney in Baroness Orczy's tales of the late eighteenth century aristocrat who presented himself as a weakling and dandy to fashionable London society but was the daring Scarlet Pimpernel to the persecuted aristocracy in Robespierre's revolutionary France. 18 episodes.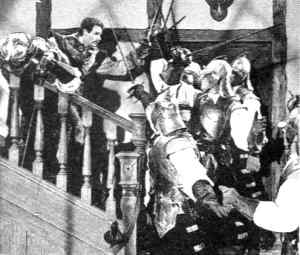 'The Gay Cavalier' (1957)
Costume action series set during the English Civil War starring French actor Christian Marquand (left) as the dashing swashbuckler Captain Claude Duval. 13 episodes.

If you have any comments or further information of interest, please e-mail webmaster@whirligig-tv.co.uk


A new book celebrating the cult TV shows of Lew Grade's ITC, published by Plexus, will be available in bookshops from October 2006.
A section in the book is devoted to ITC's swashbuckling 1950s shows - Robin Hood, Sir Lancelot, The Buccaneers, William Tell, and The Invisible Man.
Those interviewed for the book recalling their memories of ITC's 1950s output include: Robin Hood's Maid Marian, Patricia Driscoll; Sir Lancelot himself William Russell; Jane Asher, a child actress at the time; Conrad Phillips, who starred as William Tell and Liza Daniely from Invisible Man.