HARRY (AITCH) FIELDER
SUPPORTING ARTIST
FILMS AND TELEVISION...
IMDB: https://www.imdb.com/name/nm0276092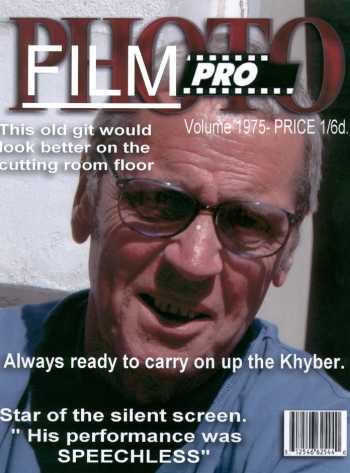 Harry Fielder 1940 - 2021
It Is With Much Regret And Sadness To Inform You All Of The Untimely Passing Of Our Dad Harry Who Died Peacefully In His Sleep During The Night. 'Aitch' Will Be Missed By Many Family And Friends As He Joins Mum On His Last Journey. On His Behalf I'd Personally Like To Thank All The Friends That He Made Over The Years With His Tales And Anecdotes About His Life In The Biz, He Truly Loved Recalling The Good Old Days. Here's To You Dad, We'll All Raise A Half To Your Memory.. HALF??
Stewart Fielder, 6th February 2021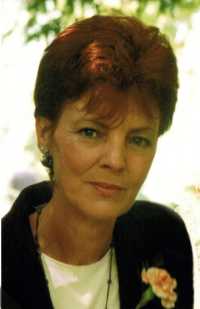 Mary Fielder 1944 - 2010
This site is dedicated to my beloved wife for 47 wonderful years and mother to our children, Connie, Tony, Stewart, and grandmother to Marc, Jamie, Savannah, Emma and Luke, who passed away on 15th April 2010.
"I Bless The Day I Found You"
Click here: Everly Brothers- Let it be me
Click here for Mary's page
---
After thirty-two years in the film and television industry one of my grandsons heard The family talking about it and said, "What did you do in the movies Grandad?"

Well I got to thinking, what have I done with my life over the last fifty years?
I could have still been a GPO messenger boy (1955)
I could have still been making Christmas crackers (1956)
I could have still been dyeing feathers (1957)
I could have still been working for Andersons Timber Yard in Islington (1958-1966)
Mind you it was while I was at the timber yard that I bought a second hand spanish guitar for the princely sum of fifty bob (two pounds fifty pence) and soon learned half a dozen chords. With a school friend, (Lenny Ross) we entered the big wide world of pop music. We were going to compete with Cliff, Marty, Adam and co. We knew half a dozen skiffle type songs on strumming guitars and were about to take on the world.
FIRST GIG… We walked into The North Pole pub one Saturday night to embark on our musical careers. Dressed in identical check shirts, cravats and jeans we asked the landlord for two beers. (Brown ales, we were big time drinkers) They had a back lounge where an old boy used to murder the piano.
LANDLORD: Do you boys know how to play those guitars?
AITCH: Of course we do.
LANDLORD: Well get out the back and try to liven things up a bit.
AITCH: How much are you paying?
LANDLORD: Another two beers for free, it's an audition.
We played our repertoire of six skiffle songs and stood down to drink our beers. We got a fair ovation from the crowd of drinkers. As the old boy got back up to strangle the piano the landlord bought us another couple of beers.
LANDLORD: Do you know anymore songs boys?
AITCH: Yea, loads! (What was I saying?)
LANDLORD: There's only an hour left till we close so you can finish off the session as part of your audition, and you'll get free beer for the rest of the night…
What I learned that night was the more people get drunk the more they wanted to sing like Elvis or Jerry lee Lewis…
They sang, we played (Not the right chords half the time but it was a first for that pub. It was 1958 and it was Rock and Roll). At the end of the session amid much dancing and cheering Lenny and I sat down to a table full of brown ale's (From the landlord and the punters).
They took a collection round for us on a beer tray and after we counted it the amount was as much as I earned in a week at the timber yard. (THIS WAS SHOWBIZ!).
Within a month we had bought electric guitars and amps (on credit).
We found a drummer who used to play in the boy scouts and a bass player that started out on a tea chest. As lead singer and guitarist I would come home at lunchtime from the timber yard and practice new songs and play them the same night. (Practice makes perfect)
I fronted different bands for the next eight years while keeping my job at the timber yard. (Showbiz doesn't pay that good)
I even played the 2I's coffee bar in Old Compton Street. That's where Tommy Steele started. I met Mary at one gig in south London and we got married in 1963. We have three children. Connie 1964, Tony 1966 and Stewart in 1969…
Radio Interview with Harry (BBC Three Counties Radio 18/3/2004)
Radio Interview with Harry (Mansfield Radio 103.2 27/7/2012)
Radio Interview with Harry (RTE Oct. 2012)