October 2021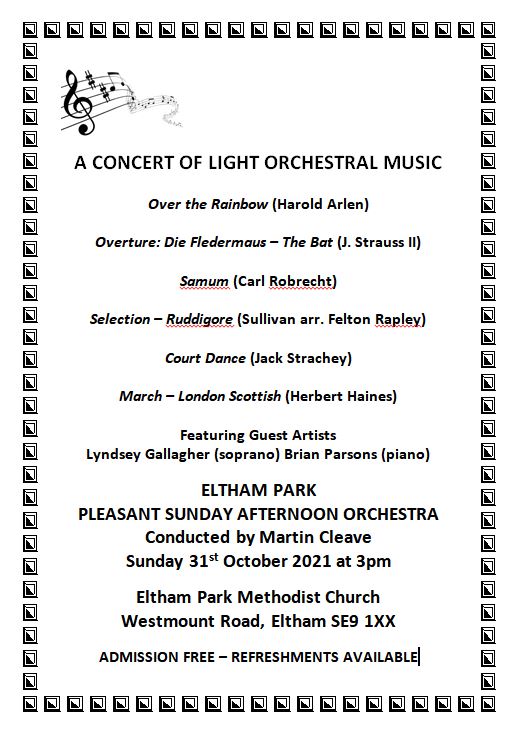 September 2021
The Cambridge Concert Orchestra have vacancies
Click on the individual posters above to read
---
August 2021
Barbara Moore (1932-2021)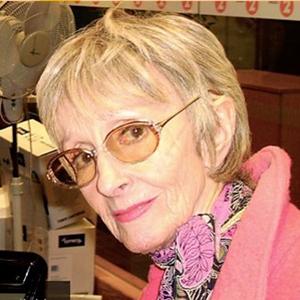 The talented pianist, singer, arranger and composer Barbara Moore has died after a long illness, aged 89. Born in Yorkshire, Barbara was the daughter of saxophonist and arranger Arthur Birkby. She was an early member of The Ladybirds backing group.
As well as composing music for commercials and the De Wolfe Music Library, she wrote the new, up-dated arrangement for Brian Fahey's celebrated signature tune At The Sign Of The Swinging Cymbal, still used on BBC Radio 2's Pick Of The Pops. She later worked with Jimi Hendrix, Dusty Springfield, Elton John, Tom Jones and Dudley Moore, with whom she became a close friend.
At one time Barbara was married to arranger Pete Moore (1924-2013), former Head of Orchestrations at Radio 2; their daughter Lindsay sadly died in her 40s.
In her later years Barbara moved to the coastal town of Bognor Regis, where she became a well-known personality, performing locally and lecturing at the University of Chichester.
https://www.barbaramoore.co.uk/
Anthony Wills
© August 2021
---
June 2021
Hundreds of full editions of 'Music While You Work'
are available for streaming on Brian Reynolds' website
---
April 2021
A plea for research documentation - old catalogues
Our supporter, Alex Gleason, is trying to find old catalogues of Francis Day and Hunter, DeWolfe -2100 series, Phil Green Photoplay / Capitol Hi- Q, and EMI EP/EPX catalogues. If anyone is willing to dispose of any unwanted catalogues, please contact Alex by emailing alexgleason@londonlightmusic.org.uk
Alternatively you can contact Alex on our Light Music Forum, where he is identified as 'filmusicuk', here: www.tapatalk.com/groups/lightmusic/index.php
Message from Alex:
Could I ask if anyone has old publishers catalogues they no longer need, could they get in touch, as I am frankly getting desperate now. I am in the closing stages of a very substantial music reseach project, and am stymied through lack of information on some of the great libraries of the last century!
Amazingly I don't have a complete Francis Day and Hunter catalogue, and despite having a useful 70s DeWolfe catalogue, and a photocopy of their 50s catalogue, kindly provided by a member of the Meetings group - I have no 30s or 40s DeWolfe information (and neither do DeWolfes!!)
Likewise the EMI EP and EPX series boasted marvellous compositons by Melachrino, Leslie Bridgewater and Leighton Lucas - they MUST have produced a catalogue at some point (the custodian of the EMI Archive had never even HEARD of the series) but I've never been fortunate enough to find one.
I won't go on, obviously there are many other libraries, like Southern, Berry and Impress, that are moderately well covered online, but if anyone is doing a clearout PLEASE DON'T BIN THESE
Let me know, I badly need help!!
Thanks
---
Click here for archived news items