.

on Sunday October 6th. 2019
at The Lancaster Hall Hotel,
35 Craven Terrace, London W2 3EL
Doors open: 1.30pm, Programme: 2pm - 6pm
The event includes presentations using recordings.
Anthony Wills will deliver an extended tribute to the conductor, composer and jazz pianist André Previn, who passed away earlier this year.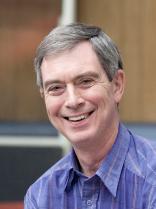 Photo © 2012 New Line Cinema
Our special guest will be Roderick Elms who is a composer, pianist and organist, and has made many recordings with major London orchestras. For many years he has regularly appeared in broadcasts on both BBC Radio 3 and Radio 2 – especially the latter – on Friday Night Is Music Night with the BBC Concert Orchestra. Roderick has performed on a large number of film scores, and his original compositions have featured on the Dutton, Naxos and Herald CD labels.
Admission fee: £12.00 - includes refreshments during the first interval
A selection of CDs and Books will be available for sale
Nearest stations: Paddington (main line),
Paddington and Lancaster Gate (Underground)
On-street parking nearby and very limited spaces in
the hotel car park @ £8 per vehicle
See map below
Further details from Tony Clayden
email: tony@londonlightmusic.org.uk
telephone: 020 8449 5559
© 2019 London Light Music Meetings Group
49 Alexandra Road, Well End, BOREHAMWOOD, Herts WD6 5PB