May 2022
It's A Musicals Year!
19-27 May 2022
Thursday 19/5
** 6.15 pm Matt Monro: A Portrait Of** (Talking Pictures, Freeview 82)
Friday 20/5
** 7 pm The Perry Como Show, with the Mike Sammes Singers (1971)**
(BBC4)
Saturday 21/5
8.45 pm Les Miserables: gala 25th Anniversary performance (Sky Arts)
Sunday 22/5
9.30 am Oliver! (1968) (Great Movies Classic, Freeview 52)
1 pm EP On Sunday (Radio 2)
4.45 pm Half A Sixpence reinvented by Julian Fellowes (Sky Arts)
7 pm Sunday Night Is Music Night: Music inspired by the Grimm Brothers – a classical concert featuring the BBC CO c.b. Nick Davies (Radio 2)
Monday 23/5
6.30 pm Andre Rieu in Maastricht (Sky Arts)
Tuesday 24/5
6 am A John Williams Celebration (Sky Arts)
Wednesday 25/5
7 am Hollywood In Vienna (Sky Arts)
10.10 am Oliver! (1968) Great Movies Classic
Friday 27/5
** 7 pm Tony Bennett at the London Palladium (2011) with Cleo Laine & Leona Lewis ** (BBC4)
10 pm Showstoppers! with Mahalia Jackson, Ella Fitzgerald, Tom Jones & Dusty Springfield (BBC4)
11 pm Gregory Porters Popular Voices Mahalia Jackson & Ella Fitzgerald (again) plus Whitney Houston, Maria Carey and Freddie Mercury (BBC4)
E & OE
Anthony Wills
---
May 2022
Aspidistra Drawing Room Orchestra
Annual Concert at Lauderdale House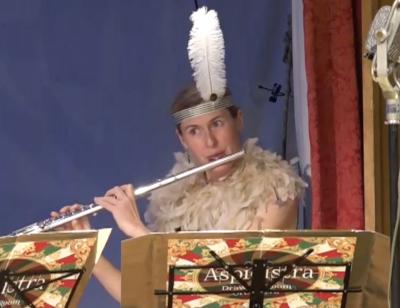 Sunday 12th June 2022 at 2.30pm
This year, the concert will be dedicated to the memory of Ana Arnold, the orchestra's flautist who sadly died in February in a road traffic accident. They will be playing some of Ana's favourite compositions and some of the music she arranged for them.
A full appreciation of Ana's life and work may be found here.
Venue : Lauderdale House, Highgate Hill, N6 5HG. starting at 2:30pm (doors open at 2.00pm)
Programme:
Haydn Wood - Day Dreams
Irving Berlin - Alexander's Ragtime Band
Reginald King - Fair Star of Evening
Jerome Kern - Who?
Adalgiso Ferraris - Souvenir d'Ukraine
Anatol Provaznik - Valcik
Abe Holzman - Hunky Dory
Charles Chaplin - Eternally
Henry Krein - Café Bonheur
Harry Wood - Il Seraglio
Enrique Santeugini - Girl from Cuba
Tickets must be purchased via Lauderdale House so please follow this link for full information and to book your seats. Tickets at £10 (£9 concessions / children £6)
---
May 2022

(click on the flyer to enlarge)
For Your Diary: a further 'Music afternoon' event at the Museum is arranged for
Saturday 15th October 2022
---
May 2022
A new Hospital Radio fund raising CD
compiled by Steven Wills
Intermission Accomplished
European Sound Stage Orchestra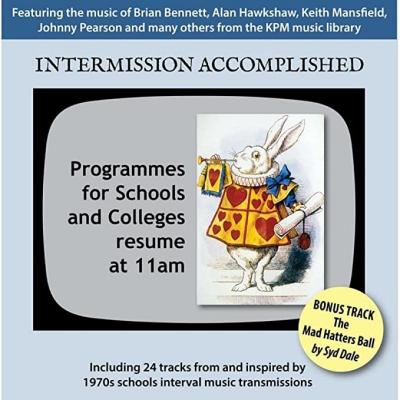 Featuring the music of Brian Bennett, Alan Hawkshaw, Keith Mansfield, Johnny Pearson and many others from the KPM music library.
Full CD details can be found on Amazon here or click on the CD cover above
---
January 2022
1952 - A Royal Year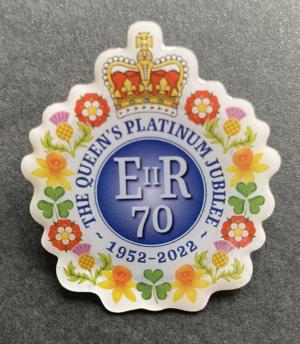 Steven Wills celebrates The Queen's Platinum Jubilee with a programme of music from 1952
---
Click here for archived news items