.

on Sunday May 21st. 2023
at The Lancaster Hall Hotel,
35 Craven Terrace, London W2 3EL
Doors open: 1.30pm, Programme: 2pm - 6pm
The event includes presentations using recordings.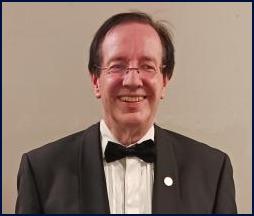 Our guest speaker will be Derek Holland, who is a conductor, teacher and organist and has worked for many years with several orchestral ensembles, both professional and amateur.
Derek is - inter-alia - currently Musical Director of two orchestras in the North London / South Hertfordshire area and is an enthusiastic champion of Light Music, regularly including works by Eric Coates, Haydn Wood, Montague Phillips, Robert Farnon, etc. in his concerts.
His illustrated talk is entitled -
'The development of Light Music and its place In programming today'
Admission fee: £14 includes refreshments during the first interval
A selection of CDs and Books will be available for sale
Nearest stations: Paddington (main line),
Paddington and Lancaster Gate (Underground)
On-street parking nearby and very limited spaces in
the hotel car park @ £10 per vehicle
Further details from Tony Clayden
email: tony@londonlightmusic.org.uk
telephone: 020 8449 5559
© 2022 London Light Music Meetings Group
49 Alexandra Road, Well End, BOREHAMWOOD, Herts WD6 5PB