January 2021
Sunday Night is Music Night - Our Great Arrangers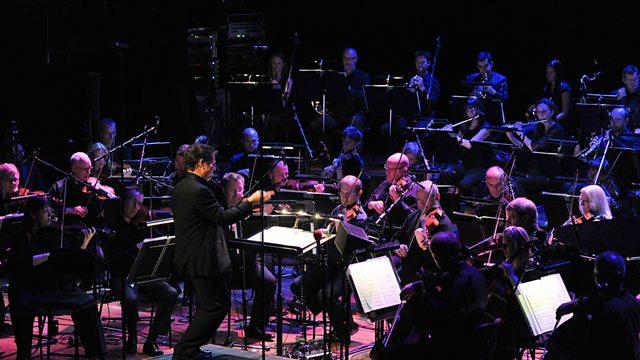 On Sunday 24th January at 7pm BBC Radio 2 will be repeating the 2017 edition of Friday Night Is Music Night devoted to "The unsung heroes - the arrangers who have provided scores and compositions for this programme since 1953". Featuring the work of Stanley Black, Robert Docker, Robert Farnon, Gordon Langford and many others. With Sophie-Louise Dann and the BBC Concert Orchestra conducted by Gavin Sutherland. Presented by Leo Green.
Available on BBC iPlayer after broadcast
https://www.bbc.co.uk/programmes/b09dyth7
---
January 2021
Viennese radio station features
Peter Hope's "Through the Crystal" CD
Viennese radio station, Radio Klassik Stephansdom has broadcast a 20 minute tribute to Peter Hope featuring his 90th Birthday "Through the Crystal" CD. You can listen to the feature here:
Tony Clayden has reviewed the CD and you can read it here
---
January 2021
BBC to celebrate musicals with series of special programmes
Performances will be broadcast from the London Palladium.
The BBC has unveiled a series of programmes to celebrate musicals.
While theatres remain closed to the public due to coronavirus restrictions the programmes will broadcast hit songs and performances from the world of musical theatre.
BBC Radio 2 will host three days of programming about musicals, while further shows will be broadcast on BBC One, BBC Four and iPlayer.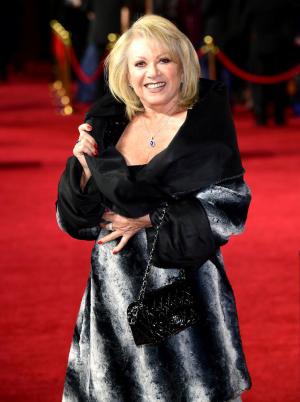 Elaine Paige (Ian West/PA)
Radio 2 presenter and West End star Elaine Paige said: "Musicals are such a huge part of my life – as they are for so many of my friends and colleagues – so to be unable to perform or go to the theatre for most of last year was devastating to us all. Radio 2 Celebrates Musicals is a way for us all to come together, to be uplifted and sing out loud to the world's best show tunes."
Radio 2 Celebrates Musicals will run from January 29-31.
The series of programmes will end on January 31 with a special show hosted by Sheridan Smith from the London Palladium.
Smith said: "With so many amazing performers we're going to hopefully bring some joy to all those at home, with the best songs to help lift the spirits in these very difficult times."
The programme will also be shown on BBC One in February.
Helen Thomas, head of Radio 2, said: "2020 left a gaping hole in the lives of musical theatre lovers with the shows being closed due to the pandemic. I truly hope our programming will help to lift the spirits and capture the joy and elation that only these wonderful songs and performers can bring."
---
January 2021
'Those Were the Days' starts a weekly run on Serenade Radio
Serenade Radio has added to its repertoire a series of 'Those Were the Days' on Saturdays at 5pm. 'Those Were the Days' was originally broadcast on BBC radio between the 1940s and 1976 and featured The Harry Davidson Orchestra playing dance music to a live audience in the studio.
www.serenade-radio.com
---
December 2020
A new 'Lockdown' video from
The Aspidistra Drawing Room Orchestra
Whistling Rufus by Kerry Mills arranged by Roland Anderson
The original sheet music, published by F. A. Mills of New York in 1899 depicts Whistling Rufus on the cover playing a guitar, "A great musician with a high position, was Whistling Rufus, the one-band man." The video we've used will be familiar to some of you, no doubt - Steamboat Willie, notable for being the first cartoon animation with fully synchronised sound. Aspidistra were not part of the original production!!
---
December 2020
Tico Tico (arr Trevor Wye) arranged for 6 flutes played by Katherine Bryan in lockdown
https://www.youtube.com/channel/UCK_MMzQxOt8cYvAlLweR30w
---
December 2020
Kenneth Alwyn, conductor, composer and writer,
has died aged 95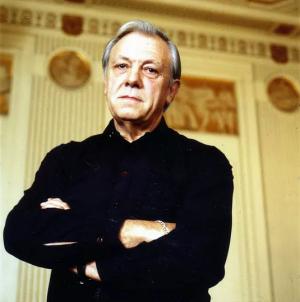 Described by BBC Radio 3 as "one of the great British musical directors", Alwyn was known for his many recordings, including with the London Symphony Orchestra on Decca's first stereophonic recording of Tchaikovsky's 1812 Overture.
He was also known for his long association with BBC Radio 2's orchestral live music programme Friday Night is Music Night, appearing for thirty years as a conductor and presenter, and for his contribution to British musical theatre as a prolific musical director in the 1950s and 1960s.
He was a Fellow of the Royal Academy of Music and married the actress Mary Law in 1960. His website and the first volume of his memoirs A Baton in the Ballet and Other Places were both published in 2015. The second volume Is Anyone Watching? was published in 2017.
Read his full Wikipedia entry here:
https://en.wikipedia.org/wiki/Kenneth_Alwyn
---
December 2020
Radio Six International News for Christmas Festive Fortnight.
On Christmas Eve at 6pm "Crooners for Christmas" is a programme that André Leon produced for UK Light Radio which is now being re-broadcast again as a tribute to the late Freddy Cole, who passed away in June of this year and who hosted a special programme of music by some of the all time greats for UKLightRadio a few years ago.
André Leon lets the bells ring out from around the world in a special Christmas morning show entitled CHRISTMAS BELLS from the London studios of UKLightRadio and is followed by Keith Skues.
Click for the full Christmas Radio Six International schedule
---
December 2020
Gavin Sutherland ...
... brings together some of the wonderful musicians of English National Ballet Philharmonic for a special working from home rendition of Tchaikovsky's Swan Lake Overture.
... In the spirit of #ClapForOurCarers, the #ENBPhilharmonic have remotely recorded a special excerpt from the ENB production of Raymonda, dedicated with much love and gratitude to #OurNHSPeople and to #HealthWorkers all over the world ?? #PlayForOurCarers #ENBAtHome
... Some of the UK's finest musicians, still in lockdown owing to COVID-19 and its effect on the arts, pay tribute to the late Dame Vera Lynn, by coming together to perform her legendary hit "We'll Meet Again".
... Gavin's orchestra-at-home perform a song adopted as a tribute to the NHS and their immense dedication and commitment during the challenging times the COVID pandemic has seen.
---
November 2020
He's marvelled at movies and musicals, and pored over pop songs… now TV music teacher Neil Brand is talking television in a three-part series.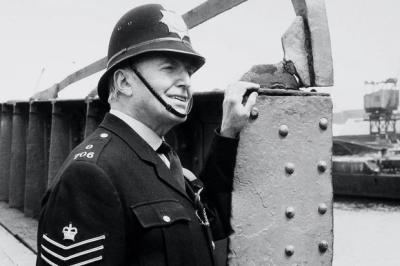 Fans of Neil Brand will know the magic he brings to TV documentaries: sitting at the piano and deconstructing songs and themes. It's like lifting a curtain on something you thought you knew well, only to discover a whole new world of meaning.
Brand now turns his attention to television in his fifth series which starts on BBC Four at 9pm on Friday 4th December.
www.radiotimes.com/news/tv/2020-11-24/neil-brand-sound-of-tv-bbc-four/
---
November 2020
A fifth 'Lockdown' video from
The Aspidistra Drawing Room Orchestra
Yearning (Just For You) by Joe Burke
Performance by the Aspidistra Drawing Room Orchestra in lockdown.
In this video, Mabel and Fatty make guest appearances. It is the first of their videos with vocals.
The Aspidistra Webpage now also features a blog. This allows you to give feedback on any Aspidistra activity or related musical matters. If you feel inclined to tell them something in future, write it on the blog page, and they can all see it.
Please spread the word and sign up for thier Newsletter.
---
November 2020
Another 'Lockdown' video from
The Aspidistra Drawing Room Orchestra
Girls in Grey by Charles Williams arranged by Roy Bell
Performance by the Aspidistra Drawing Room Orchestra in lockdown.
Girls in Grey was originally written for the Women's Junior Air Corps during World War II and later became known as the BBC television Newsreel theme.
---
November 2020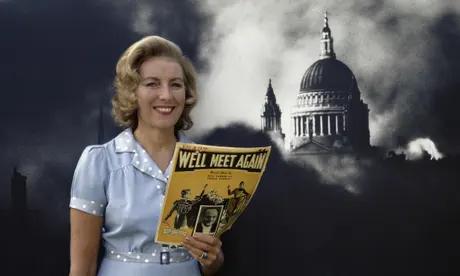 From Anthony Wills:
To mark Remembrance Sunday (8/11/20), BBC4 is screening a repeat of Dame Vera Lynn: We'll Meet Again at 8.10 pm followed by one of those compilation programmes they do so well, Dame Vera Lynn At The BBC (9.10 pm). Should be good.
Both programmes should be available on BBC iPlayer for 30 days. Follow the links above.
---
November 2020
Peter Hope's 90th birthday.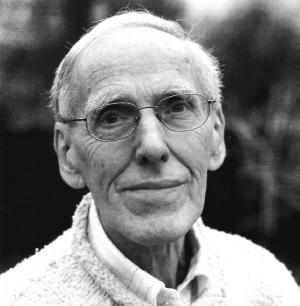 Peter Hope, noted Light Music composer and President of the Light Music Society, celebrated his 90th birthday on November 2nd 2020. A friend and former colleague of the late Ernest Tomlinson, Peter's career began in the early 50's as a copyist and arranger.
He soon branched out into composing and wrote a great deal of library music, principally for the publisher Mozart Edition and frequently under his pseudonym of William Gardner. Arguably, his most well-known opus is The Ring Of Kerry Suite, which deservedly won him an Ivor Novello award.
To mark this auspicious occasion, a two-CD set of many of his pieces has been issued, and is reviewed here.
Radio Six International devoted an hour-long programme to the life and work of Peter Hope and we are pleased to reproduce it, with due ackowledgement below:
---
November 2020
André Rieu has a new CD + DVD
Reported by Peter Burt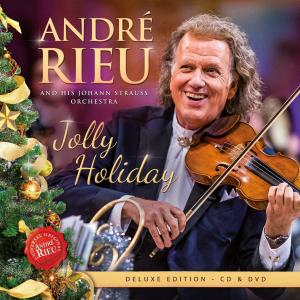 ANDRÉ RIEU has a new CD + DVD, 'JOLLY HOLIDAY' on Decca 5488182. The CD is live and is too much a singalong for my liking. The video is an interesting look behind the scenes including the stage building for his Christmas concert. As with so many things in this strange year it is unlikely there will be his usual best-selling studio produced album.
---
October 2020
Classic Musicals on the BBC
Information from Anthony Wills:
Over the next few weeks, the BBC are showing classic musicals each week on BBC2 and BBC4 TV.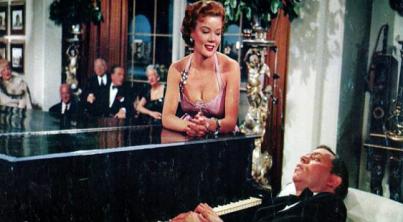 The Band Wagon (Fred Astaire, Cyd Charisse) (1953)
Saturday 31st October, 2.30 pm BBC2, repeated Thursday 5th November, 8 pm BBC4
Music by Arthur Schwartz, lyrics by Howard Dietz
https://www.bbc.co.uk/iplayer/episode/m000p33w/the-band-wagon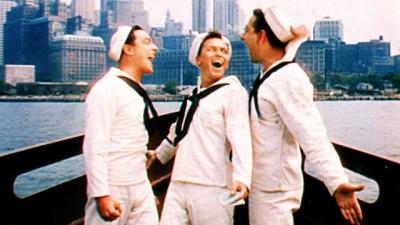 On The Town (Gene Kelly, Frank Sinatra) (1949)
Saturday 7th November, 2.40 pm on BBC 2, repeated Thursday 12th November, 8 pm BBC4
Music by Leonard Bernstein and Roger Edens, lyrics by Adolph Green and Betty Comden
https://www.bbc.co.uk/programmes/b00789db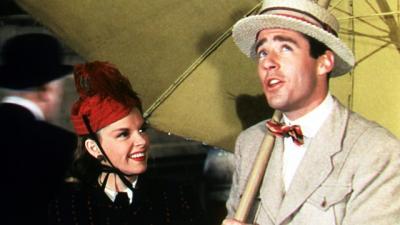 Easter Parade (Judy Garland, Fred Astaire) (1948)
Saturday 14th November, 3.15 pm on BBC 2, repeated Thursday 19th November 8 pm BBC4
Music by Irving Berlin
https://www.bbc.co.uk/programmes/b0078bmx
Warning: The above films might only stay on iPlayer for 30 days after transmission.
However.......
More can be found on BBC iPlayer: -
A number of classic movie musicals are still available on BBC iPlayer to perk up viewers as venues remain shut and large-scale live performances remain impossible.
The films come predominantly from the Golden Age of Hollywood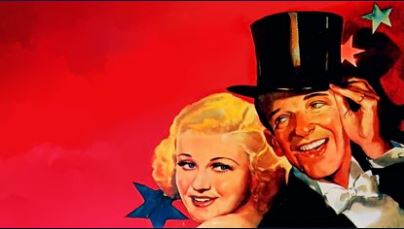 Top Hat (1935)
Fred Astaire and Ginger Rogers are the go-to for musical movies and Top Hat, featuring music and lyrics by Irving Berlin, may be one of their finest.
https://www.bbc.co.uk/iplayer/episode/b0074r4k/top-hat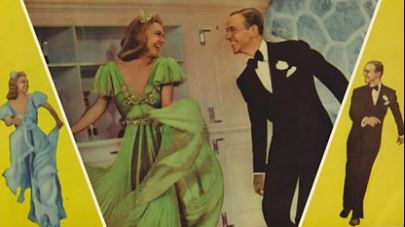 Carefree (1938)
The perfect pairing of Astaire and Rogers continues with this comedy, which also features the work of Berlin. The film controversially (at the time) featured a "long on-screen kiss", which shocked audiences in their droves.
https://www.bbc.co.uk/iplayer/episode/b0078lxg/carefree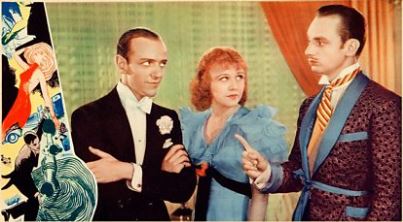 The Gay Divorcee (1934)
Based on Dwight Taylor's 1932 musical of the same name (but controversially leaving out a lot of Cole Porter's original tunes) this was another of the ten movies Astaire and Rogers did together.
https://www.bbc.co.uk/iplayer/episode/b0074r43/the-gay-divorce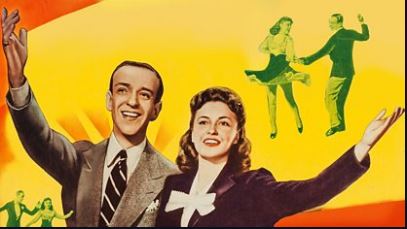 The Sky's the Limit (1943)
Joan Leslie and Astaire star in the 1943 film which has music by Harold Arlen and lyrics by Johnny Mercer.
https://www.bbc.co.uk/iplayer/episode/b0078nqj/the-skys-the-limit
---
October 2020
Royal Philharmonic Orchestra - A new piece of British Light Music
On 30 September, in their first Spotlight Series concert, musicians from the RPO brass and percussion sections performed Jim Parker's 'A Londoner in New York' to a socially distanced audience at Cadogan Hall.
Experience the hustle and bustle of the Big Apple through this live recording in association with ILC Music Degrees (West Suffolk College) and enjoy an extract from a conversation with Jim Parker and trombonist Matthew Knight as the introduction. You can listen to the full interview with the composer here.
Find out more about the Spotlight Series of concerts here.
---
September 2020
BBC Instrumental Sessions
As part of the BBC Instrumental Sessions, the bassoons of the BBC orchestras perform Eric Coates's Calling All Workers, arranged by Steve Magee.
More information about these sessions can be found HERE
---
August 2020
Did you hear Brian Reynolds on Serenade Radio?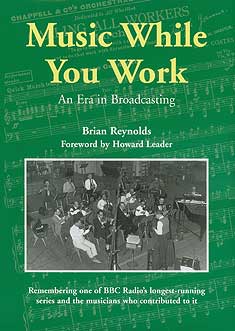 CALLING ALL WORKERS
Remember 'Music While You Work' on the BBC? The programme began 80 years ago this year.
Announced in the Radio Times as a "half hour's music meant specially for factory workers to listen to as they work", it soon proved a favourite with all listeners, as its familiar signature tune by Eric Coates rang out.
On August Bank Holiday Monday, Serenade's Brian Savin traced the programme's fascinating history along with Brian Reynolds.
You can listen to the programme again via our Streaming Audio page HERE
---
August 2020
'Lockdown' videos from The Aspidistra Drawing Room Orchestra

'Heather on the Pampas' by Sydney del Monte, arranged by Anastasia Arnold

La Morenita by Mátyás Seiber arranged by Roy Bell

The Donkey Serenade by Rudolf Friml arranged by Adam Bakker
---
Click here for archived news items