October 2020
Classic Musicals on the BBC
Information from Anthony Wills:
Over the next few weeks, the BBC are showing classic musicals each week on BBC2 and BBC4 TV.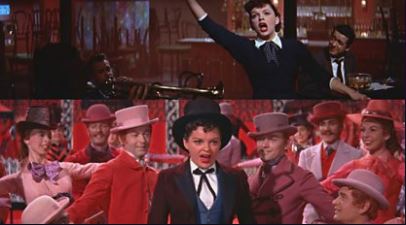 A Star Is Born (Judy Garland, James Mason) (1954)
Thursday 29th October, 8 pm BBC4
Music by Harold Arlen, lyrics by Ira Gershwin
https://www.bbc.co.uk/iplayer/episodes/b0078zpn/a-star-is-born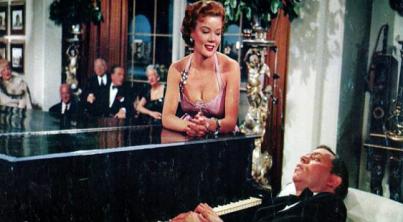 The Band Wagon (Fred Astaire, Cyd Charisse) (1953)
Saturday 31st October, 2.30 pm BBC2, repeated Thursday 5th November, 8 pm BBC4
Music by Arthur Schwartz, lyrics by Howard Dietz
The above films might only stay on iPlayer for 30 days after transmission.
However.......
More can be found on BBC iPlayer: -
A number of classic movie musicals are still available on BBC iPlayer to perk up viewers as venues remain shut and large-scale live performances remain impossible.
The films come predominantly from the Golden Age of Hollywood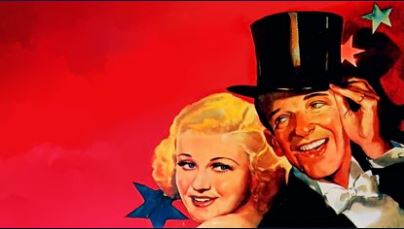 Top Hat (1935)
Fred Astaire and Ginger Rogers are the go-to for musical movies and Top Hat, featuring music and lyrics by Irving Berlin, may be one of their finest.
https://www.bbc.co.uk/iplayer/episode/b0074r4k/top-hat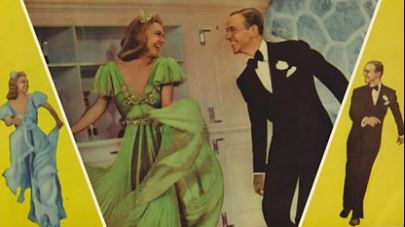 Carefree (1938)
The perfect pairing of Astaire and Rogers continues with this comedy, which also features the work of Berlin. The film controversially (at the time) featured a "long on-screen kiss", which shocked audiences in their droves.
https://www.bbc.co.uk/iplayer/episode/b0078lxg/carefree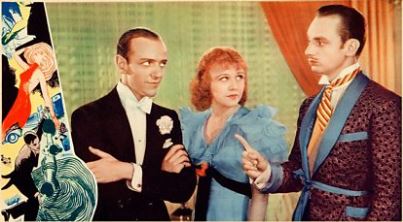 The Gay Divorcee (1934)
Based on Dwight Taylor's 1932 musical of the same name (but controversially leaving out a lot of Cole Porter's original tunes) this was another of the ten movies Astaire and Rogers did together.
https://www.bbc.co.uk/iplayer/episode/b0074r43/the-gay-divorce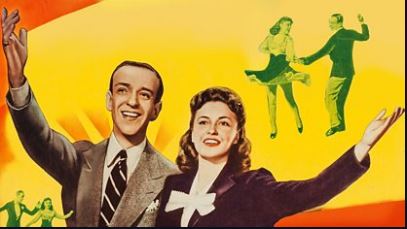 The Sky's the Limit (1943)
Joan Leslie and Astaire star in the 1943 film which has music by Harold Arlen and lyrics by Johnny Mercer.
https://www.bbc.co.uk/iplayer/episode/b0078nqj/the-skys-the-limit
---
October 2020
Royal Philharmonic Orchestra - A new piece of British Light Music
On 30 September, in their first Spotlight Series concert, musicians from the RPO brass and percussion sections performed Jim Parker's 'A Londoner in New York' to a socially distanced audience at Cadogan Hall.
Experience the hustle and bustle of the Big Apple through this live recording in association with ILC Music Degrees (West Suffolk College) and enjoy an extract from a conversation with Jim Parker and trombonist Matthew Knight as the introduction. You can listen to the full interview with the composer here.
Find out more about the Spotlight Series of concerts here.
---
September 2020
BBC Instrumental Sessions
As part of the BBC Instrumental Sessions, the bassoons of the BBC orchestras perform Eric Coates's Calling All Workers, arranged by Steve Magee.
More information about these sessions can be found HERE
---
August 2020
Did you hear Brian Reynolds on Serenade Radio?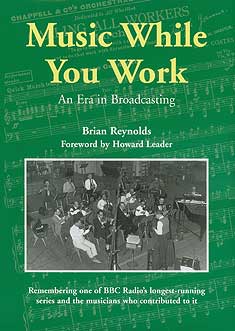 CALLING ALL WORKERS
Remember 'Music While You Work' on the BBC? The programme began 80 years ago this year.
Announced in the Radio Times as a "half hour's music meant specially for factory workers to listen to as they work", it soon proved a favourite with all listeners, as its familiar signature tune by Eric Coates rang out.
On August Bank Holiday Monday, Serenade's Brian Savin traced the programme's fascinating history along with Brian Reynolds.
You can listen to the programme again via our Streaming Audio page HERE
---
August 2020
'Lockdown' videos from The Aspidistra Drawing Room Orchestra

'Heather on the Pampas' by Sydney del Monte, arranged by Anastasia Arnold

La Morenita by Mátyás Seiber arranged by Roy Bell

The Donkey Serenade by Rudolf Friml arranged by Adam Bakker
---
August 2020
Light music featured as background music for TV shows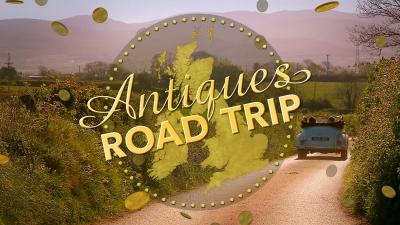 You might like to know that light music is often used as background music in the BBC TV programme 'Antiques Road Trip'.
A recent episode in the series was particularly productive with the following items spread over two programmes:
On a Spring Note
Coronation Scot
Runaway Rocking Horse
also
Swedish Rhapsody, Tick Tock Tango and Fun Fair (these three items were played by Ray Martin and his Orchestra, the latter two being adjacent items on a CD.
Not all of the programmes feature as many items of light music as the example above but there is quite often something to delight us. Also 'Car SOS' uses light music in some episodes.
If you feel so inclined you might still be able to view these programmes on 'catch-up' TV.
Peter Luck
---
Click here for archived news items