July 2022
It's a Musicals World
(28 July – 5 August 2022)
First of all my apologies for not pointing you in the direction of Go Go, Matt Monro on Talking Pictures, a 30-minute film made in 1962 in which Matt mimes to a variety of songs in his apartment and at Heathrow Airport as he boards a BEA flight to a very damp Rome, where he sings at the Trevi Fountain and other famous sites. Matt's guests are Marian Montgomery and Roy Castle. It's all rather contrived but Matt is on tremendous form. Catch it while you can.
This schedules this week are dominated by the Commonwealth Games BUT by way of compensation the hills are alive with classic musicals (all on BBC2 unless otherwise stated): Gentlemen Prefer Blondes (Saturday 3.55 pm), Evita (Great Movies Classic, Freeview 52, Saturday 6.20 pm), Oliver! (Great Movies Classic, Sunday 9.40 am), Summer Holiday (Sunday 1.50 pm), Kiss Me Kate (Monday 2.45 pm), Annie (1962 version with Albert Finney) (Film 4 Freeview 14, Monday 3 pm), Easter Parade (Tuesday 2.50 pm), Carousel (Wednesday 2.25 pm), Gentlemen Prefer Blondes (BBC4, Thursday 8.45 pm) and The Band Wagon (Friday 1.50 pm).
Also:
Thursday 28 July
3 pm Discovering Gene Kelly (Sky Arts)
8 pm The Directors: Stanley Donen) (Sky Arts) A perfect pairing.
Friday 29 July
11 am Discovering Gene Kelly (as yesterday) (Sky Arts)
1 am (Saturday) Piano Flow: Lianne La Havas plays soothing tracks by Fats Waller, Bill Evans & Nina Simone in this laid back night-time slot (Radio 3)
Saturday 30 July
9 am ** How To Have A Hit Show – A repeat of a three hour 1968 special in which Maria Friedman delves into the BBC Archives in search of advice from some of the greatest popular composers and songwriters of the 20th Century – including Rodgers & Hammerstein, Irving Berlin, Yip Harburg, Cy Coleman, Dorothy Fields and Alan Jay Lerner. With, of course, samples of their work. Unmissable ** (Radio 4 Extra)
1.15 pm Some Like It Hot (1959) – to make the 60th anniversary of Marilyn's tragic death) (BBC2 1.15pm)
3.10 pm Marvellous Musicals: archive interviews with the biggest stars and directors (BBC2)
7 pm ** The Flight For Saturday Night ** Now here's something really special – Michael Grade "tells the tale of skulduggery and dirty dealings that took place as TV channels battled to win the crown for the best Saturday night ratings". Unmissable I reckon! (BBC4) ** Followed by:
8.30 pm Bruce Forsyth's Generation Game – a 1993 edition (BBC4)
9 pm Kate Bush In Concert (BBC2)
11.45 pm ** "What We Were Watching": Grace Dent examines the light entertainment output in the 1960s & 70s ** (BBC4)
Sunday 31 July
1 pm EP on Sunday (Radio 2)
Thursday 4 August
11.30 Cover Story: Gershwin's A Foggy Day In London Town: the story behind Judy Garland's version and its significance in her life (Radio 4)
2.20 pm Newsies: the Broadway Musical (2017) A live recording of the hit Disney show with music by Alan Menken and lyrics by Jack Fierstein, which is apparently coming to London in November (BBC2)
7 pm Cameron Mackintosh, The First 50 Years (Sky Arts Freeview 11) – "I don't believe it!"
10.15 pm Some Like it Hot (1959) Terrific performances in this Billy Wilder classic with Monroe, Tony Curtis, Jack Lemmon and plenty of 20s music. In case you missed it on Saturday.
Anthony Wills
---
July 2022
Bramwell Tovey
1953 - 2022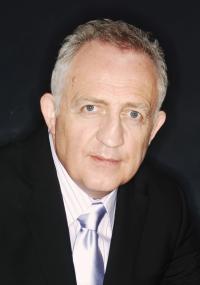 We regret to record the death of Bramwell Tovey, the principal conductor of the BBC Concert Orchestra, after a protracted illness, on 12th July 2022.
An obituary by Roderick Elms can be found on our website here.
(Some may remember Roderick Elms as the speaker at our October 2019 meeting.)
---
June 2022
David Lloyd-Jones [1934-2022]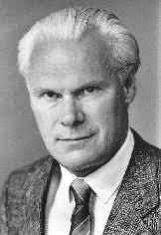 It is with regret that we record the death – after a short illness –
of the conductor David Lloyd-Jones, who passed-away on June 8th 2022.
The founder of Opera North, he was principally associated with the 'serious' end of the musical spectrum and showed a particular interest in British and Russian music.
Mr. Lloyd-Jones was a prolific recording artiste, whose name appeared on several labels, including Philips, Hyperion, MRF, Marco Polo, Dutton Epoch, Chandos, Melba and Oriel.
He conducted well over thirty CDs for the NAXOS company, including four volumes of English String Miniatures, featuring Light Music works by many celebrated composers, including Haydn Wood, John Rutter, George Melachrino, Frank Cordell, Cecil Armstrong Gibbs, Philip Lane, Peter Hope, Adam Carse, Ernest Tomlinson, Gustav Holst, Paul Lewis, Frederick Delius and Peter Warlock.
© Tony Clayden June 2022
---
June 2022
Aspidistra Drawing Room Orchestra
New CD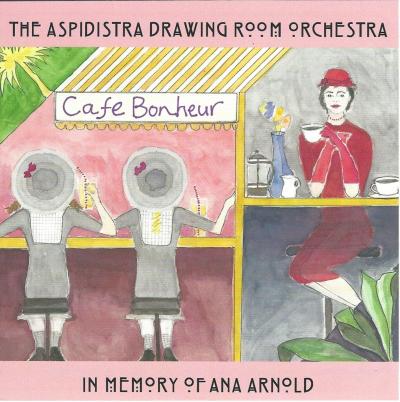 The Aspidistra Drawing Room Orchestra have now received the CDs of 'Café Bonheur', their brand new recording.
More CD information on their website
---
May 2022
British Vintage Wireless and Television Museum
Afternoon of Music - May 14th 2022
A very warm and sunny Saturday saw the first musical gathering of 2022 at the Museum. Although the numbers were [rather disappointingly] lower than customary, those attending were treated to enjoyable presentations by Brian Reynolds [on orchestras which used to appear on BBC radio], Alex Gleason, [who played a selection of his favourite musical compositions written for films], Chris Money [on the American composer Leroy Anderson] and Tony Clayden [on the English composer and arranger George Melachrino]. Tony also organised and introduced the programme.
Visitors were able to view [at a distance] the progress of the site improvements – including the new cabin and groundworks – which were nearing completion in time for the forthcoming Garden Party at the beginning of June.
Brian Reynolds – whose grandfather and then father ran a very successful Radio and Television business in Bromley for many years – was delighted to see that the shop's signboard, which had languished for many years in Brian's garage, has now been awarded pride-of-place on the front of the TV room.
As always, a light lunch was provided by Eileen Laffey and the whole afternoon was 'overseen' by John Thompson.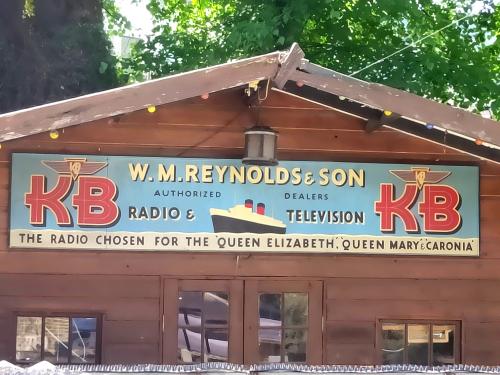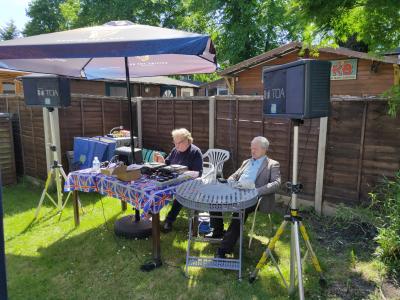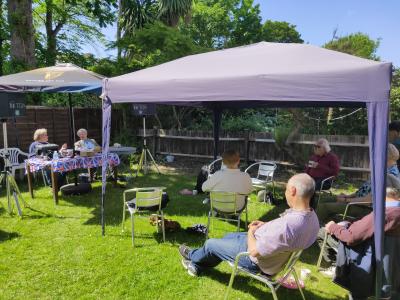 © Tony Clayden 2022
Further music events at the Museum are scheduled for:
Saturday 27th August and Saturday 15th October 2022 both at 1pm
---
May 2022
A new Hospital Radio fund raising CD
compiled by Steven Wills
Intermission Accomplished
European Sound Stage Orchestra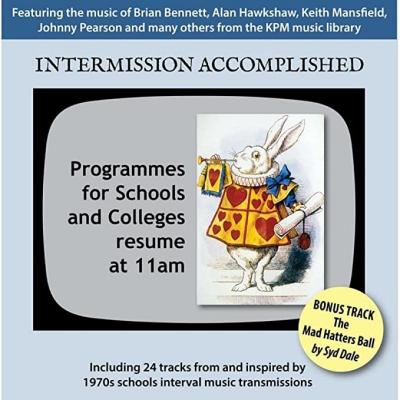 Featuring the music of Brian Bennett, Alan Hawkshaw, Keith Mansfield, Johnny Pearson and many others from the KPM music library.
Full CD details can be found on Amazon here or click on the CD cover above
---
January 2022
1952 - A Royal Year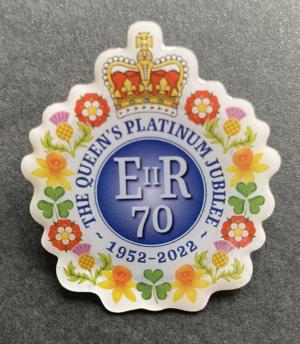 Steven Wills celebrates The Queen's Platinum Jubilee with a programme of music from 1952
---
Click here for archived news items