February 2023

IT'S (NOT REALLY) A MUSICAL WORLD
4 - 10 FEBRUARY 2023

Not much of note though Rugby fans will be happy… I've left out some repeats:

Saturday 4/Sunday 5 February

It's Roy Orbison Night on BBC2 as the network for no apparent reason devotes nearly four hours to the charismatic crooner, who left us in 1988 at the age of 52. First off Roy Orbison At The BBC is likely to be the best of the sequence but the other three programmes look pretty strong (BBC2 8.50 pm – midnight 20)
Radio 2 continues its daft scheduling policy by putting Cliff Richard at Wembley Arena in 1994 on at 4 am (BBC Radio 2)

Sunday 5 February

EP at 1 pm (BBC Radio 2) and Don Black at 5 pm (BBC Radio London)
BBC4 kicks off its evening with another sedate 1979 edition of Come Dancing (7 pm) then it's straight into four hours of Luciano Pavarotti! They kick off with Pavarotti In Hyde Park (7.45 pm) which is likely to be somewhat poignant, as Charles and Diana were among the audience in a torrential downpour (also present are John Major, Michael Caine and Andrew Lloyd Webber, not to mention the Philharmonia Orchestra & Chorus). A film biography follows at 9.20 pm and an interview with the maestro at 11.05 pm in King Of The High Cs.
If you prefer something non-vocal Sky Arts (Freeview 11) is showing Ennio, a three hour film documentary about the great film composer at 10.40 pm (Sky Arts)

Monday 6 February

There's a massive amount of Kate Bush everywhere this week (though what's special about the 45th anniversary of the release of The Kick Inside?) starting with five hours on Radio 6 Music (midnight – 5 am)

Tuesday 7 February

1.35 pm **Film: Let's Make Love (1960) There is much to enjoy here, with Marilyn Monroe in fine form and a surprisingly good turn from Frankie Vaughan…but Yves Montand struggles with the songs (lyrics Sammy Cahn, music Jimmy van Heusen) George Cukor directs (Talking Pictures TV, Freeview 82)**

Thursday 9 February

More Kate Bush on The Lauren Laverne Show (BBC Radio 6 Music, 7.30 – 10.30 am)

Friday 10 February

The AW Show! Over the next three weeks my record choices will feature in Jacqui's Angel Radio Breakfast Show (7.30 - 8 am) as a thank-you for my financial support to the station. Angel Radio can be accessed on any DAB Digital Receiver or via its website www.angelradio.co.uk The station is prohibited from playing any record recorded after 1967 so it covers every type of popular and light music from the 1930s up to that date. Do give it a whirl! Also highly recommend is Dinner Jazz on Jazz FM, presented by Mark Walker (Mondays – Fridays, 7 – 9 pm)
Kate Bush – BBC4 sticks its pennyworth in (actually three hours, starting at 9 pm with the inevitable …At The BBC) (BBC4)
1 am (Saturday) - yes really - Fred Sirieix presents Vive L'Amour! a programme of French pop (presumably to mark the upcoming St Valentin's Day) featuring tracks by Johnny Halliday etc (BBC Radio 2)

E. & O.E.

Anthony Wills
---
January 2023
Brian Willey
January 3rd 1928 - January 16th 2023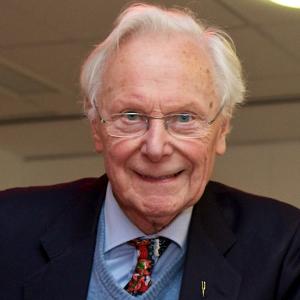 It is with great sadness that we record the death of Brian Willey, who passed away earlier this month. Brian was a regular and loyal supporter of the LLMMG, and his encyclopaedic knowledge and great sense of humour certainly enlivened many of our meetings. We are hoping to publish a full appreciation of Brian, and his career in Radio Broadcasting, in due course.
TC 25/01/23
---
December 2022
Eric Coates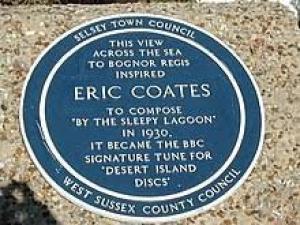 Wednesday 21st December will see the 65th anniversary of the death of Eric Coates (1886-1957).
He is best known for his By The Sleepy Lagoon which has been used as the signature tune of BBC Radio 4's Desert Island Discs since the programme started 80 years ago in 1942, although Coates wrote it in 1930. Other compositions of his that were used by the BBC were Calling All Workers (for Music While You Work, 1940-67) and Knightsbridge March (for In Town Tonight, 1933-60).
---
November 2022
Bramwell Tovey & the BBC Concert Orchestra record Poulenc for Chandos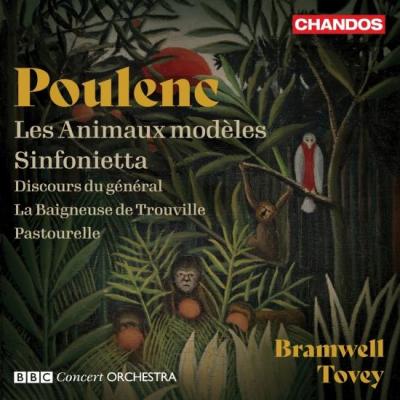 Recorded in April at the Watford Colosseum, the BBC Concert Orchestra play a programme of music by Francis Poulenc (1902-60), conducted by the late Bramwell Tovey who died in July.
Chandos CHSA 5260 [SACD] was released on November 4th.
https://www.chandos.net/products/catalogue/CHAN%205260
---
June 2022
Aspidistra Drawing Room Orchestra
New CD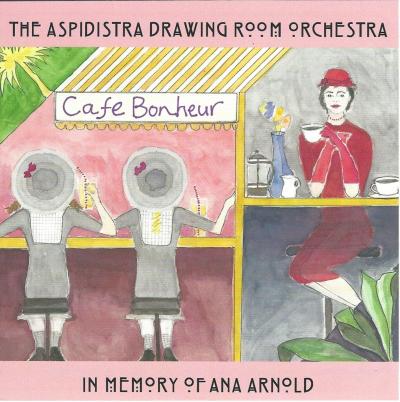 The Aspidistra Drawing Room Orchestra have now received the CDs of 'Café Bonheur', their brand new recording.
More CD information on their website
---
Click here for archived news items