.STREAMING AUDIO MENU
We have uploaded some Light Music programmes
for your pleasure.
More will be added here soon, so keep coming back !
Click on the titles below for the list of recordings available
---
London Light Music ONLINE Productions
"Congratulations on ''Light and Easy' Programme 1. I'm listening to it with great pleasure at the moment & appreciating your eclectic choices especially the Count Basie & Russ Conway tracks. Keep up the good work, Steven. best wishes S.K."
---
David Corbett's "The Light Programme"
As broadcast on Sunday evenings on Serenade Radio
---
UK Light Radio productions by André Leon
---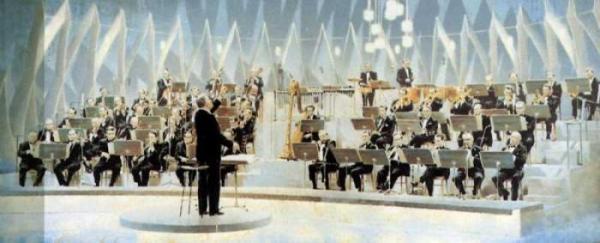 A selection of recordings made by Brian Reynolds from the 1960s
Visit Brian's website for many more editions of Music While You Work
---
A Tribute to Leslie Bricusse
(A Musical Theatre Melodies broadcast from Inner FM)
---
"Sunday Bandstand"
Chris Helme's 'Sunday Bandstand' is a weekly programme of Brass Band music. There are over 300 programmes to sample and a new programme is added every week.
---
The Aspidistra Drawing Room Orchestra
---
---
Tiff Rayner's "World of Light Music"
The late William Henry (Tiff) Rayner presented Light Music programmes on an Australian community radio station. You can listen to a selection of his programmes here.
---
Some years ago, the late – and greatly missed – David Ades presented
two series of 'vintage music' programmes for the internet station
Radio Six International, entitled "The Golden Age Of Light Music"
and "The Golden Age of the Dance Bands"
---
Calling All Workers - 80 Years of "Music While You Work"
A Serenade Radio presentation hosted by Brian Savin with Brian Reynolds
---
"Instrumentally Yours"
introduced by Howard Leader with Brian Reynolds
---
.