---
2021 Events in the Recreation Ground
to be advised in due course

---
Paddling Pool status update
After consideration and consultation with Bromley Council, idverde has taken the decision NOT to open the paddling pool until after 21st June 2021 (COVID-permitting). Although outdoor swimming pools are now permitted to be opened, they do not feel that they can open the paddling pool safely, in line with Covid Secure guidance.
There is no specific guidance published for paddling pools at this time but some of the more pertinent recommended control measures for swimming pools, that would form part of a risk assessment for the paddling pools to comply with existing government guidelines, are as follows;
· Customer online pre-booking only
· Reduced bather loads: Recommended minimum – 9 square metres per person
· Pools divided for family sessions so that each household has their own area
They believe these control measures – and monitoring correct social distancing - are beyond the scope of what they could achieve with the current resources and infrastructure at our disposal.
They will continue to monitor government guidance closely and will review this decision as and when guidance is updated.
---
Answer provided by Cllr. William Huntington-Thresher to our Chairman's question for the full Council meeting on 20th July 2020
From Chris Phillips, Chairman, Friends of Croydon Road Recreation Ground, to the Portfolio Holder for Environment and Community Services:
At their AGM the Friends of Croydon Road Recreation Ground were advised by idverde on behalf of Bromley Council that a conservation architect would be appointed by the end of February 2020 to draw up a specification for restoration of the bandstand. What progress has been made with this to date?
Reply:
We appreciate that progress in securing a Conservation Architect is disappointingly behind schedule. We would envisage being able to re-commence work on tendering for this consultant in August, with a view to making an appointment towards the end of September in conjunction with the Friends group.
---
David Bowie's festival bandstand gets Grade II listing
Singer performed to audience of few hundred at Beckenham landmark in summer of 1969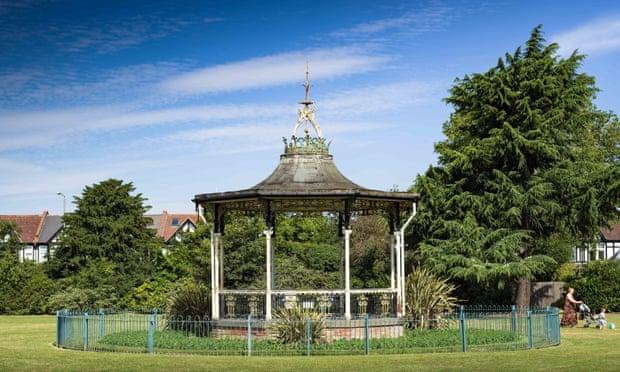 The Beckenham bandstand, known to fans as the Bowie bandstand was used for singer's 1969 summer festival
Photograph: Historic England/Chris Redgrave/PA
Fifty years after a young David Bowie performed from a south London bandstand in front of a tiny crowd at a summer festival he organised, the historic iron structure that served as his modest stage has been Grade II-listed.
Known to fans as the "Bowie bandstand", and thought to be the only surviving example from the Glasgow-based McCallum and Hope iron foundry in the UK, it was the centrepiece of the Growth summer festival, held by Bowie and friends on 16 August 1969 in Beckenham.
London Borough of Bromley press article
---
---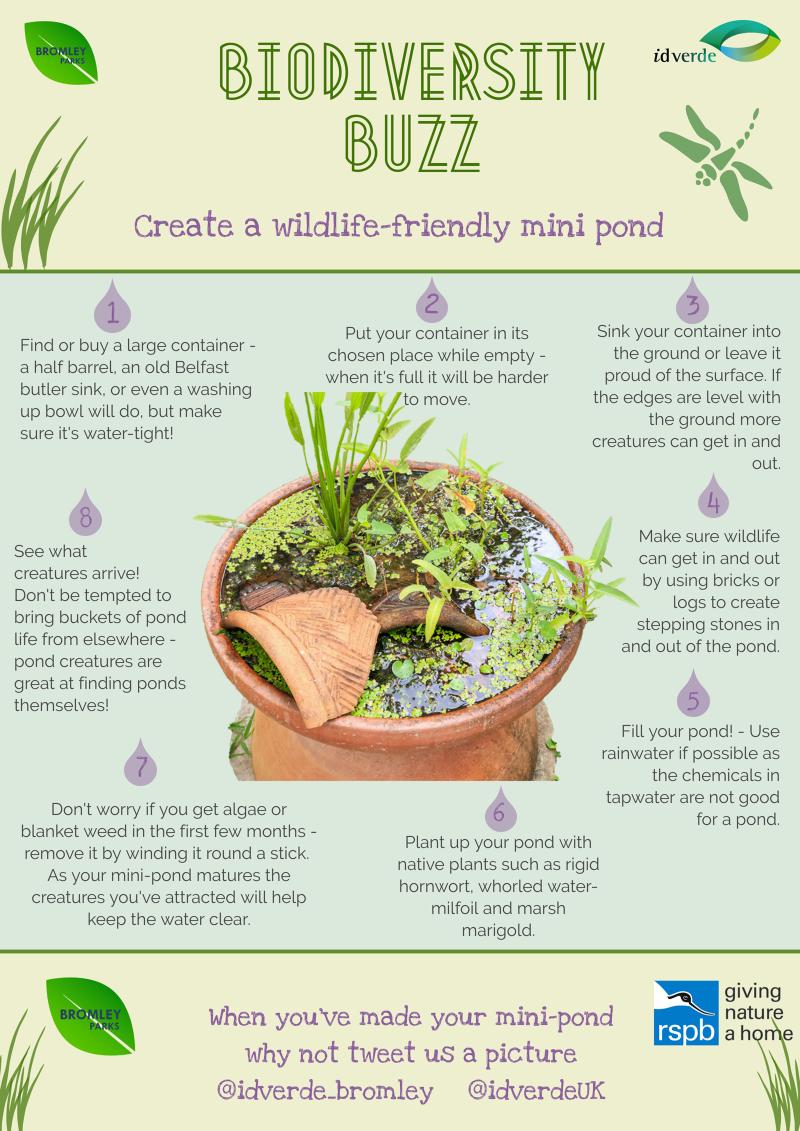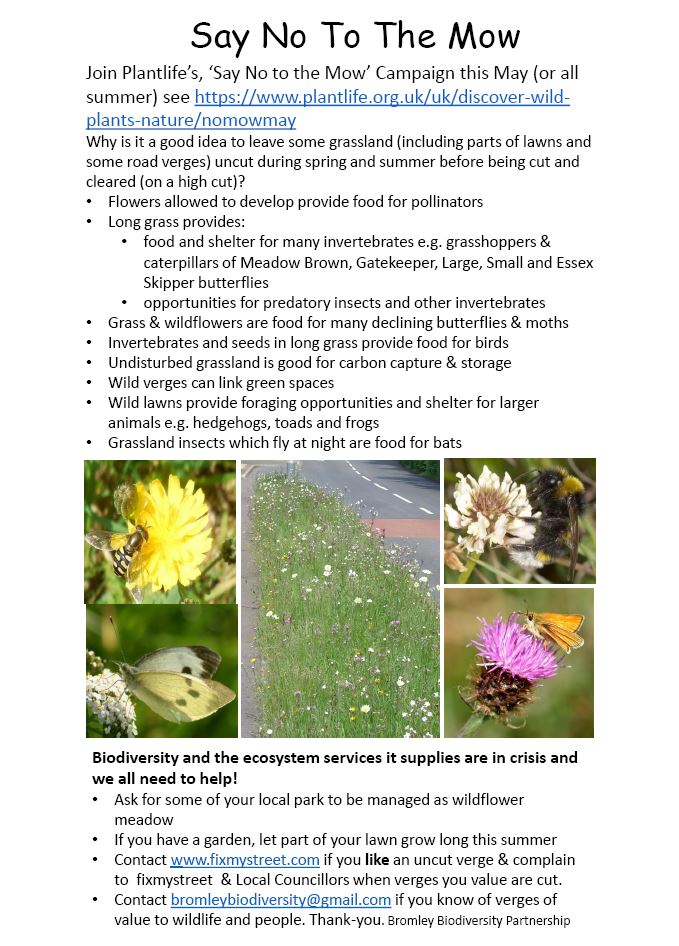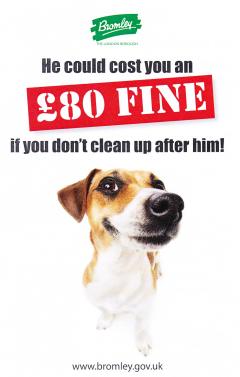 ---
*SAVE THE BOWIE BANDSTAND & LEAVE A TRIBUTE MESSAGE*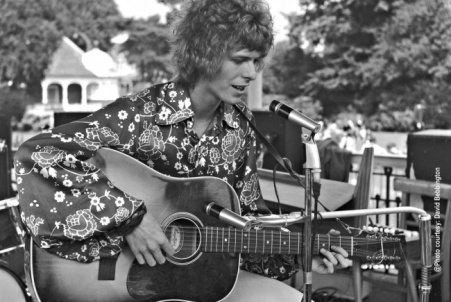 The Beckenham Bandstand is now indelibly linked with David Bowie. He performed on it at the free festival, wrote a song about that festival which ended up on his Space Oddity album, and wrote Life on Mars? on the steps of this bandstand. However, the bandstand has unfortunately fallen into disrepair and now requires funds for restoration.
Following David's incredibly sad passing, the bandstand is now a focal point for tributes. As David had always supported emerging artists, We believe that getting this bandstand repaired and ensuring its long term survival would be a suitable tribute. It would provide a platform for future generations of musicians to perform on and in doing so would allow audiences to continue to enjoy live music in the park. It's also a unique Victorian bandstand, now the only one of its kind, so was already worthy of saving irrespective of the amazing cultural and musical legacy it carries.
The Friends of Croydon Road Recreation Ground are working in partnership with Bromley Council to fundraise for the bandstand restoration. You can support the restoration campaign by:
Making a direct donation on the London Borough of Bromley website to the bandstand restoration fund: www.bromley.gov.uk/bowiebandstand
For donations of ?15 or over, Zizzi's have kindly offered to give donors 30 per cent off main meals on Mondays to Thursdays in their Beckenham branch. To claim this offer, supporters need to take a copy of the automated receipt they receive when making a donation.

Buying a personalised Bandstand Brick that will be installed on the circular path around the bandstand : www.bromley.gov.uk/bowiebandstand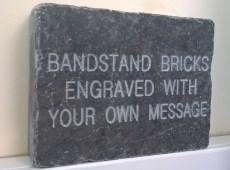 Each brick will contain a maximum of 48 characters. Please be aware that the characters will be divided into three lines of maximum 16 characters each including spaces. You will be free to write your own message for the brick, however, you will only have 48 characters in total and if you wanted to put your name on the brick this would be included within the word count.
Once sufficient funds have been secured for the restoration project, we will contact you regarding details of your preferred personalised inscription.
Please also let us know if you would like to become a Friend of the park and join us with our on-going efforts to improve this local greenspace.
If enough people donate, even just ?1 each, we will hit our target! All donations are eligible to leave a tribute message which will be viewable when the tribute page is up.
Once the Bowie Bandstand is repaired there will be a celebratory opening party & surely many future festivals to look forward to. History will recall that it was Bowie's fans both near and far who generously donated to get this unique Victorian bandstand restored to its former glory.
Thank you.