If you have any park queries/reports concerning infrastructure or grounds maintenance – or paddling pool updates, please contact:
Idverde Enquiries Helpdesk at
enquiriesbromley@idverde.co.uk or telephone: 01689 862815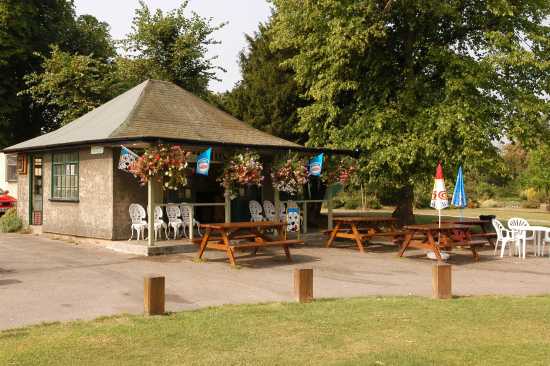 The Park Cafe
The cafe is open all year round.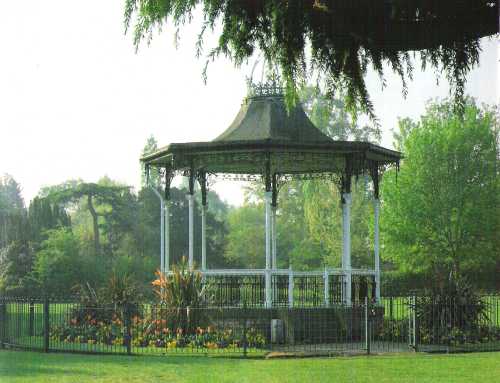 The Edwardian Bandstand
(Click picture for manufacturer information)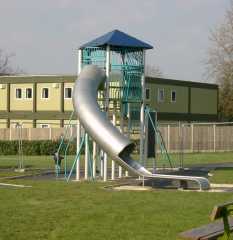 The children's play area and paddling pool
The play area is open during park opening hours and the paddling pool is a very popular attraction for parents and children during the summer months. The pool is filled on most hot days in the summer.
Tennis Courts
The courts are open all year round and tickets for play can be purchased from the Cafe.
Park Langley Tennis Club.
44A Wickham Way,
Beckenham,
Kent. BR3 3AF
Internet bookings: http://www.theparklangleyclub.co.uk/
Prices: children off peak £4.00, peak £5.00
adults off peak £4.50, peak £5.00
Football Pitches
There are three football pitches, two for senior and one for junior players.
Basketball
A basketball practice area is available.
Toilets
These are situated next to the Cafe and are open all year. There are no disabled toilets.
Car Parking
Car parking is provided only for the Cafe and tennis courts
Park Security
Ward Security are contracted to look after the security of all London Borough of Bromley Parks. They can be contacted on:
0845 847 6180
Useful Phone Numbers:
Landscape helpdesk:
Building maintenance helpdesk:
Grounds maintenance - English Landscapes:
Allotment and delegated sports enquiries:
Graffiti removal hotline:
Park Services Response Team:
Council out of hours contact:
020 8313 4471
020 8461 7457
020 8313 4438
020 8461 7520
020 8313 4557
01689 862815
020 8464 4848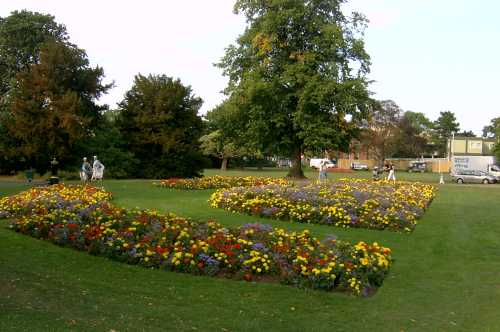 Croydon Road Recreation Ground Tree Survey 2005
Click on the map below to view the Tree Survey (PDF)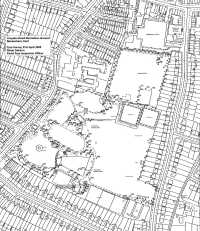 Parks Opening and Closing Times
The following opening and closing times are approximate and apply
where access to a site is via gates:
Opening times
Monday to Friday 7:30am
Weekends and Bank Holidays 9:00am
| Closing times - last gate closed: | |
| --- | --- |
| January | 5:00pm |
| February | 6:00pm |
| March | 6:30pm |
| April | 8:30pm |
| May | 9:30pm |
| June | 9:30pm |
| July | 9:30pm |
| August | 9:00pm |
| September | 8:00pm |
| October | 7:00pm |
| November | 5:00pm |
| December | 4:30pm |
British Summer Time:
2018
Sunday 25th March 2018 (+1 hour)
to Sunday 28th October 2018 (-1 hour)