Home > Snippets >Richard Wattis
Whirligig Snippets
Richard Wattis Biography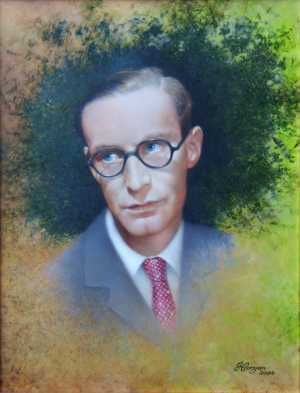 Richard was born in Wednesbury in 1912 and moved to Walsall where he was brought up between 1916 and 1935. His uncle was MP for Walsall in the mid-1920's.
After getting involved in amateur dramatics in Walsall at Her Majesty's Theatre he eventually moved to the Croydon Rep. in 1935 on the advice of Robert Donat, where he learned his craft with the likes of John Le Mesurier, Jon Pertwee and Dennis Price. Besides his stage work he also starred in pre-war TV and was one of the first to do so.
In 1938 he was chosen to star in his first film with Vivien Leigh and Robert Taylor called A Yank at Oxford. In 1939 he joined the RAMC and after the war he began to get involved in radio programmes and returned to TV. It wasn't long before he made his mark in the British film industry and became one of the most well known support actors ever.
Later he reinvented himself in 1950's, 1960's and 1970's sitcoms and was a great foyle to Tony Hancock and was a well known face in Sykes and British sitcoms generally.
Richard was always chosen to portray a pompous bureacratic official or civil servant and it certainly gave him plenty of work between 1938 and 1975. Sadly he died in a restaurant in London in 1975 aged 62 yrs old. His Memorial Service was held at St Pauls Church in Covent Garden [The Actor's Church], where there is a plaque in memory of him not far from his friend and colleague Hattie Jacques.
Richard starred in the St Trinian films, other Launder & Gilliat films, Old Mother Riley films, Carry On's, Norman Wisdom films, Ealing Comedy's and made his international debut in The Prince & The Showgirl, Around The World in 80 Days etc. He starred in over 100 films in all.
In TV sitcoms he starred in the 1950's in The Duke & The Duchess, Hancock etc., later in the 1960's and 1970's he starred in Sykes, Father Dear Father, Hancock, Liberache Show etc. and TV dramas included Dangerman, The Prisoner, The Avengers etc.
Biography by Ian Payne
Portrait © Gary Morgan 2004
P232 – 'Richard Wattis' 26" x 20" Oil on Canvas

If you have any comments or further information of interest, please e-mail snippets@whirligig-tv.co.uk