See the calendar on the left for regular events in the Hall
---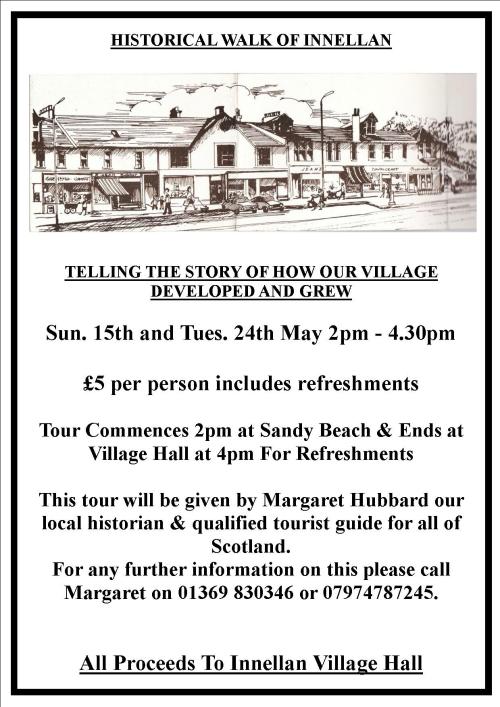 ---
Hall Improvements
The Hall committee has invested in a dishwasher which has recently been installed and has been most welcome to the groups who have made use of it.
Lighting has been added to the hall which gives it a delightfully soft look, ideal for social events. The lights change colour, and if you are standing outside the hall the effect is visible too.
Our third recent investment has been in new tables. The tables we had were of different sizes and heights, so were difficult to link together into a long table. The new tables are much better as individual tables, as well as providing the verstility of tables which can run the length of the hall.
The stage has always been Arctic - (these Victorians must have been hardy!). The cold seeps up from the storage space under it. The Hall committee have decided to put those on the stage out of their misery, and are going to carpet it in hard wearing material matching the curtains. A whole new look to the stage indeed.
Planning is now in hand for Hall events in the future which will be put on this website as they are decided on! Watch this space so that you can plan ahead.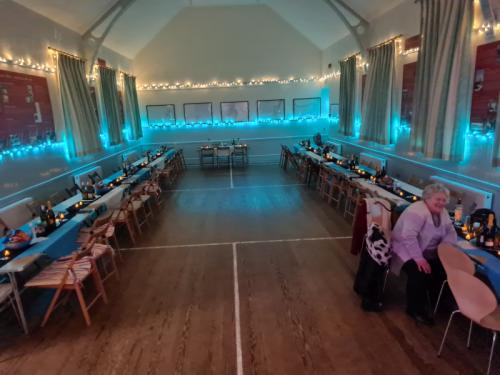 New lights in Hall - set up for ceilidh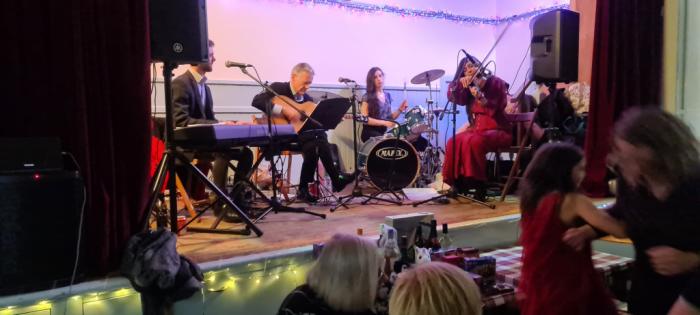 Ceilidh Band on stage
Click the images above to enlarge them