HOW DID I GET INTO THE FILM BUSINESS ?
I played a gig in West London and was having an after hours drink with some of The punters. One of them said he was working as an extra the next day on an Episode of ROGER MOORE'S The SAINT TV series and did I fancy a day's work.
All I had to do was be a passer by as the main man drives by in a car.
THIS WAS IT. THIS WAS HOLLYWOOD CALLING.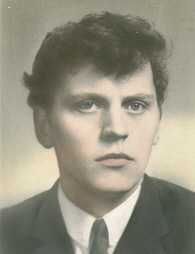 (THE YEAR IS 1958 AND IT'S THE START OF MY ROCK AND ROLL YEARS)
The next day the car drives past and it's not even ROGER MOORE it's his driving Double. The camera is so far away from me I could have been a monkey smoking A pipe. (That's film talk for not being seen in shot)
A similar job on Softly, Softly (POLICE SERIES) made me think I was heading for
Cricklewood, not Hollywood…
It was while I was still working at the timber yard (I'm now a timber salesman)
I was serving a customer that I recognised. It was William Roache (Ken Barlow)
From Coronation Street.
After talking to him for a while he advised me to join the union for extra's called
THE FILM ARTISTS ASSOCIATION// CENTRAL CASTING.
I did so and the rest as they say is history. Thanks Bill.
I got my probationary Equity card some time later for being featured in a TV
Commercial. (The card that dreams were made of)
Now I've never had any acting training so the top actors of the day weren't quacking
In their boots, but could I make a living as an extra or Supporting Artist as we
Became to be known.
I kept diaries through the years on all of the jobs I've been sent on just to make
Sure that I turned up on the right job on the right day.

In 2003 an American writer SCOTT V PALMER is bringing out a book that has taken
Him years to compile… It has fifteen thousand Actors, Stuntmen and Supporting
Artists with a list of all the films and TV shows they've been in… It's called,
THE ENCYCLOPAEDIA OF BRITISH ACTORS IN FILM AND TELEVISION.
Now before you read the list of some of my credits (I lost a few diaries over
The years) if you want to become an extra/Supporting Artist take some advice.
Join the Union
Get an Agent
Don't ever be late for a job
When you're doing the job, look, listen, and learn.
Don't tell them, they'll tell you.
Keep a diary.
When you are sent onto a film set by an agent or the film production company
Direct, you can be used in three different ways…
AN EXTRA (SUPPORTING ARTIST… You are there mainly to fill in the back of
The scene while the main Artists are close to camera. Sometimes you'll be
Picked out by the Director or one of the Assistant Directors, (A.D.) to work with
And react with the main Artist/s.
A STAND/IN FOR A MAIN ARTIST… This means you are the same height as the
Artist and you watch closely at all the moves he/she makes on the rehearsals.
When the Director is happy with the rehearsals the Artists can relax while you
Go in and do all the same moves so that the Lighting Cameraman can light the scene.
Once completed you come off the set while the main Artist does the scene.
On a big set this can go on for hours, but today's lighting is much quicker.
A good STAND/IN will go through the whole film working everyday. (I know people
That have stood/in for the same Artist for forty years and more.)

ARTISTS DOUBLE You look like or are made to look like the Artist you are
Doubling for. This can consist of anything from driving a car or shot of the back
Of you entering a building or even a close up of your hands.
This is to save the production company time and let the main Artist get on with
The important jobs like saying the words and having close up's done.

On Television (BBC) it's much the same but they don't us STAND/INS as often
As films. Much of it is Prelit. You are classified as…
EXTRA/SUPPORTING ARTIST. Mainly background stuff. Crowd scenes.
WALK /ON ONE. You are there to do some specified business.
WALK/ON TWO. The Director will give you unscripted lines.
ACTORS DO SCRIPTED LINES.
Over the last thirty two years I have been on over eight hundred film and
Television productions. Some have been for one day while some have been for
A year. On one job I was on it for three years. It was called C.B.T.V. (THAMES TV )
82/83/84. I was co/presenter and dopey security guard (HARRY) on the ''LIVE''
Show for one day a week.
The total of jobs I've done could be a lot more because as I've explained earlier
On I lost some of my diaries over the years.
There are friends of mine that have been in the business for over fifty years and
We all have our tales to tell.
If you are a true Film/Television fan you must try and get hold of SCOTT PALMERS
Book in 2003.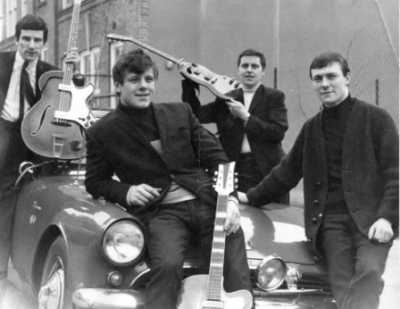 THE BAND IN 63…L-R…SPIKE…PEPPER..AITCH…BARRIE……
I will let my credits roll and at the end of them I will pick some of them out for
The laughs and the highlights...
ENJOY YOUR READING…AITCH…