Home > Links > Magazines and Publishing
Magazines and Publishing


'Grey is the word – it's got groove, it's got meaning…'
The Oldie is a monthly magazine, and is a haven for good sense and quality writing in a media obsessed with celebrity and 'yoof'. Click here to find out more about The Oldie.

Best of British is Britain's number one nostalgia monthly magazine


'All in Good Time' describes in vivid detail what it was actually like to live in the working class district of Belle Vue, Wakefield during the 1950s.
On The Air Magazine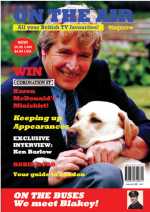 A bimonthly magazine containing features on actors in, background to, and features in appreciation of, classic British TV shows – from our major soaps to legendry sit-coms and dramas. It also carries articles on British towns and cities, customs and legends, travel guides, books and produce.


UK History Store is a great place to buy and sell history DVDs, history books, military DVDs, World War DVDs, Ghost DVDs, transport DVDs and any history and nostalgia related items.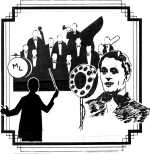 Memory Lane Magazine - dedicated to music of the 20s, 30s, 40s, and 50s, particularly the English dance bands, swing bands and their stars and vocalists.


Kaleidoscope Publishing is an organisation that exists to promote the appreciation of British television in general and particularly those 'classic' television programmes that many of us remember from years gone by. Publishers of guides to British television archive holdings, classic programmes and more.


A magazine for fans of Laurel and Hardy
ART by POST
Keith Turley celebrates Dad's Army, the Carry On Films, and Only Fools and Horses.
Classic British comedy characters such as Captain Mainwaring and Del Boy painted by Keith Turley and now available as signed and numbered limited edition prints from this link to COMEDY by POST.
Keith is soon to add to the series in the form of 'Laurel and Hardy' and a celebration of the career of Tony Hancock.


Smile. Chuckle. Remember. Forgotten catchphrases, quotes and characters from TV and Film, put together in a unique range of typographic limited edition prints.


View the history of British comics as well as individual histories of your favourite comics. Each comic histories page has links for images of first issues, last issues and annuals galleries. You can also view first issues in a gallery on the 'First Issues' page.
[ Back to link categories page ]