Links to TV history related sites
'Direct Television From Alexandra Palace' website link
by Arthur Dungate
The purpose of this website is to provide information, much of which may be unavailable elsewhere, on my personal experiences of the early days of BBC Television when it was broadcast from Alexandra Palace on the heights of North London. The period covered is post-war from 1952 to 1963. In addition there are some experiences of Lime Grove and Riverside Studios in the mid-1950s.


The guide covers loads of comedy programmes from all decades. This link will take you to the Fifties.

On September 5th. 2000, the bfi announced the results of its TV industry-wide poll of all time favourite British television programmes. You can see the list from which the 100 were chosen, and have your say on what makes classic tv.

The Classic TV Archive


An Incomplete History of London Television Studios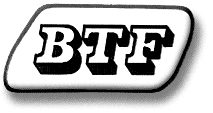 British Transport Films Production Unit website
The British TV Missing Episodes Index
Find out about those "missing believed dumped" programme episodes


The Alexandra PalaceTelevision Society



Television Heaven - Preserving the history of classic television shows, both past and present


Mark Ashall's TV Themes


Information on British annuals that have been gathered together
to bring a little nostalgia to past and retrospective readers.


UKTV Index contains information on many British TV programmes of significance shown on UK screens.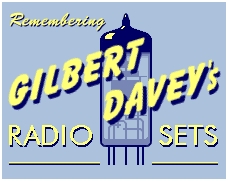 On Monday 30 September 1957, Studio 'E' began a six-part series presented by Gilbert Davey, a popular writer on radio construction for young people, showing viewers how to build a simple one-valve battery-operated radio receiver.


The only website dedicated to actors Harry H. Corbett O.B.E and Wilfrid Brambell. Stars of the BBC series "Steptoe and Son", away from the junk yard they were two of Britain's most popular and hard working actors.


Facebook page - 'Sam Kydd - a regular fixture in British film'


The definitive collection of EVERY cartoon EVER featured on UK TV (well most!)


BBC and ITV logos, idents and jingles from the 50s to the present day.


Top Telly - Promoting Quality Television Drama Programmes
FOR THE LIFE OF ME ...
Donald MacLean's Biog-Blogs. Donald was one of the BBC's pioneering television producers.


Memorable Television - The Golden Age of TV



Concentrates on historic broadcasts, timelines, archive issues and TV technology, from the earliest days of mechanical television to today's digital broadcasts.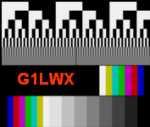 Amateur Television Station G1LWX


A great tribute site to actress, Rita Webb
The Downfall of British Television
Television Has Gone Downhill And Something Needs To Be Done Rapidly To Get It Back On Track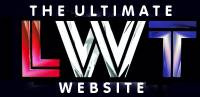 UK television commercials 1955–1985




BBC Test Card Club


A Treasury of Children's Television Classics



The Advertising Archives - the largest and most comprehensive resource of its kind in Europe. Our collection comprises over 1 million catalogued images – 50,000 of which are searchable online, including British TV stills dating from the very first transmitted advert to the latest campaigns.



Somewhere in the dark and nasty regions - where nobody goes, stands an ancient castle.
Deep within this dank and uninviting place lives Berk, overworked servant to The Thing Upstairs.
But that's nothing compared to the horrors that lurk beneath The Trap Door.
For there's always something down there, in the dark, waiting to come out...


Take a nostalgic look at what you watched after school (also Find old mates from your school, playground games and a Tuck Shop)


Visit the Greasy Spoon Cafe - The Great British Nostalgia Site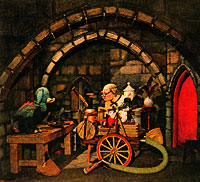 The official Rubovian Legends website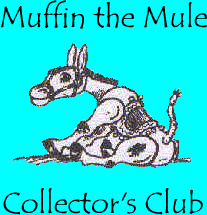 Muffin the Mule Collectors Club site

Follyfoot
Follyfoot Farm, the '70s Children's TV series. The information is included as part of a website about the village of Follifoot near Harrogate in Yorkshire.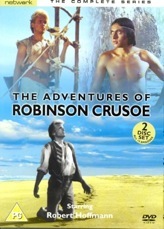 That highly orchestrated signature tune, with a definite upmarket beat, has stuck in the minds of thousands of people who even today are still searching for the tune that brings back nostalgic memories of their long-lost youth.
Little do they know that there were two CD's produced of the soundtrack, video tapes were made of the series and there has been a DVD on sale for the past few years!


The Herbs and The Adventures of Parsley. Your guide to all things herbidacious

Hank the Cowboy and other Nostalgia at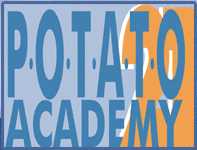 An amazing place to visit with years of nostalgia covering News, Sport, Films, TV and Music from most of the second half of the 20th Century.


The British Vintage Wireless and Television Museum


A family attraction providing a nostalgic trip through the world of radio & television programmes guaranteed to bring memories of classic TV and radio flooding back.
Situated in South Somerset.


The Meldrum Home Page


The 625 Television Room
The C5 FAQ, PDC, Public Information Films, TV Links and more


TV logos, commercials etc. in video
Cherished Television
-The Nostalgia Television Website-
This site is dedicated to the world of nostalgia television and the rich heritage
of programme makers from the U.K. and around the Globe.


A broadband streaming TV and movie channel
with full episodes of 1950's classic American TV shows and lots more!


Tony Hart's website


Maxbygraves.com - Max's official website

Painted portraits featuring characters from classic tv, films and cartoons (amongst others)
Beyond Cable: The History of Television
Sterling Times TV Nostalgia website
Classic US TV Themes of the 1950's
Memories of Tyne Tees Television
The Complete History of "Small Time"
A Complete History of "Watch With Mother"
The Adventures of Robin Hood Appreciation Society
Annie Oakley
Billy Bunter
Bilko
Blue Peter
Dennis the Menace
Felix the Cat
Gerry Anderson website (Fanderson)
The Hancock Appreciation Society
Hopalong Cassidy
Ivor the Engine
The Lassie Network
The Lone Ranger
Maigret
Martin Kane, Private Detective
Noggin the Nog / Northlands website
Perry Mason
PinkyandPerky.com
The Railway Children
Sea Hunt
Whirlybirds - National Helicopter