Home > FAQ
Frequently Asked Questions
Q. I can't play the video or audio clips on your website can you help?
A. To view the video clips on this site you will need to have a program called RealPlayer installed on your computer. Download it for FREE by clicking below:
Download Real Player (link to external BBC website)
The free Basic version is adequate for replay of all the video clips on the site. The clips will be streamed to your PC as they are viewed but they will not be downloaded to your hard disk.
NOTE: Whirligig is not responsible for problems caused by downloading external software
The audio clips are WAV files which are encoded with MP3 compression to make them compact. These can be replayed online in streaming mode by the latest versions of

or they can be downloaded and played with any MP3 player. (you may need to rename them from .wav to .mp3 after downloading so that the MP3 player recognises them)
NOTE: Whirligig is not responsible for problems caused by downloading external software
---
Q. Are there any videos commercially available of any of the programmes featured on Whirligig?
A. Classic TV videos are available for a lot of American '50s series, including most of the Westerns of the period. Here is a link to a list of web based stores: http://ctva.biz/CTVA_DVD_Collectors_Guide.htm
For British TV programmes, the BBC is probably the only publisher. They have released "Watch with Mother" videos in the past. Apart from that, I am not aware of any other '50s series being available.
Try this link for more video information: video links
The most frequent request I get is about Billy Bunter videos. It seems that everyone wants to see this again, but I am afraid to have to report that there are none available. However, there are plenty of Billy Bunter books available from many suppliers - try searching the web to find them.
---
Q. Can you provide valuations of TV related material such as books, toys etc.
A. Sorry, this is not possible as this needs advice from experts. However, as with any collectors items, toys of the 1950's decade in mint and boxed condition will be worth a great deal more than battered toys, and books which are clean and complete will be worth more than those which have lost their spines or been scribbled in.
It is worth looking at web based auction sites occasionally to get an idea of what items may be worth. Ebay has a '50s television related item auction here: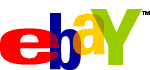 and here: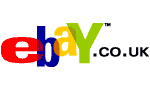 For Pelham Puppet information try here: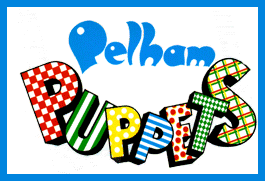 or here
Q. I have appeared in a BBC TV programme and would like a personal copy, who do I contact for this?
A. You will need to contact Contributor Access: contributor.access@bbc.co.uk, Fax 020 8433 2916 or write to Contributor Access, Room A3022, BBC Worldwide Ltd, 80 Wood Lane, London W12 0TT
---
If you have a question which is not answered above or somewhere else on the Whirligig website, just drop us a line and we'll try to help if we can.