Home > Children's Programmes > Westerns > The Gray Ghost
The Gray Ghost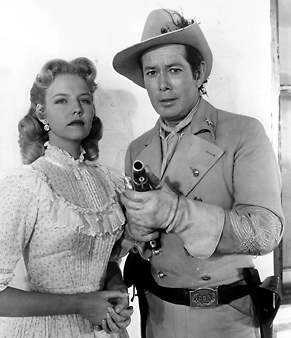 "We took our men from Texas, Kentucky, and Virginia; from the mountains and the backwoods and the plains. We put them under orders — guerrilla fighting orders, and what we lacked in numbers, we made up in speed and brains. Both Rebs and Yankee strangers, they called us 'Mosby's Rangers.' Both North and South they knew our fame. Gray Ghost is what they called me; John Mosby is my name."
This memorable monologue opened each episode of this classic television series. Based on the real-life military career of the legendary Confederate hero Major John Singleton Mosby, whose daring exploits and elusive raids of the Yankee forces in Virginia earned him the nickname "Gray Ghost," the show was devoted to duty, honour, and love of country. Unfortunately, due to the difficulty of obtaining national sponsors and the outcry of civil rights groups against its positive portrayal of the Confederates, The Gray Ghost was cancelled after only one season (39 episodes).
Starring Tod Andrews as Mosby and Phil Chambers as his tobacco-chewing sidekick, Sergeant Myles Magruder.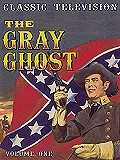 The series is available on DVD (NTSC format North America only)

If you have any comments or further information of interest, please e-mail webmaster@whirligig-tv.co.uk