Home > Children's Programmes > Mikki the Martian
'Mikki the Martian' (1958-62)
'A visitor from Outer Space'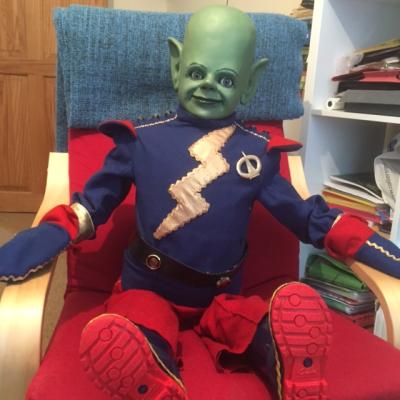 click to enlarge
The ventriloquist, Ray Alan, presented the programme which featured one of his first puppets. For children's television, he devised a crop of characters, including Tich and Quackers (a boy and his duck); Ali Cat for the HTV series Magic Circle; and Mikki the Martian.
Ray went on to become more famous with 'Lord Charles', the tipsy aristocrat.
This was one of Biddy Baxter's first TV productions before she moved to Blue Peter.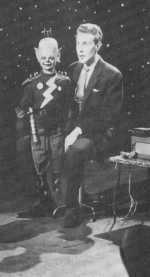 Mikki with Ray Alan
The original 'Mikki the Martian' is still in excellent condition and is currently in the care of Professor David Wilde:


If you have any comments or further information of interest, please e-mail webmaster@whirligig-tv.co.uk