Home > Adults' Programmes > Maigret
Maigret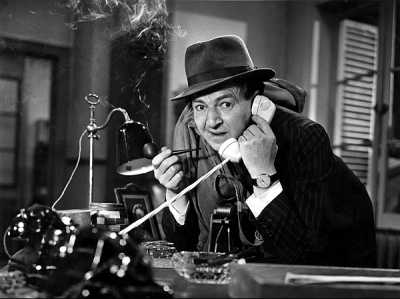 Rupert Davies as Jules Maigret
Click on the picture above for Real Video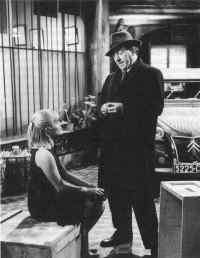 Maigret was first introduced to BBC TV as a part of their Sunday-Night Theatre presentations with 'Maigret and the Lost Life' (6/12/59), written by Giles Cooper from a 1954 novel by Georges Simenon and produced/directed by Campbell Logan. Basil Sydney played Commissioner Maigret in the 75-minute production, supported by Henry Oscar, Patrick Troughton, Mary Merrall, and Andre Van Gyseghem.
The actual series began in October 1960, the first of what would eventually become four series totalling 51 episodes of 45/55 mins. The BBC had acquired the rights, with Simenon's blessing, against worldwide competition, making it their most ambitious series production to that date. The casting of Rupert Davies as Maigret greatly pleased Simenon at the time; supporting players included Ewen Solon (as his assistant Lucas) and Helen Shingler (as Madame Maigret).

Another Real Video clip
An intuitive detective, Maigret often investigated his cases by watching and listening, moving slowly through his list of suspects until someone made a slip or broke down and confessed. Davies' Maigret was a man of infinite patience.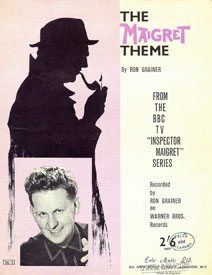 The music was composed by Ron Grainer, including the memorable Paris street accordion accompanying the opening shot of a match being struck on a wall and the light flickering across Rupert Davies's face as he lights his pipe.
Click on the picture left to play
the Maigret theme tune
Davies returned as Maigret to host the introductions to the 1964 series Detective and later revived the role in the 90-minute production 'Maigret at Bay' (9/2/69).
Sign the petition to bring the series out on DVD

If you have any comments or further information of interest, please e-mail webmaster@whirligig-tv.co.uk