Links
Here are some links to related sites which may be of further interest. If you would like us to add your link please send us an e-mail

National Sound Archive
Website: http://www.bl.uk/nsa
Radio Times Archive
Download some Radio Times issues from the 1930s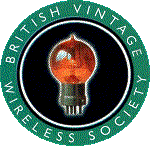 The British Vintage Wireless Society


The British Vintage Wireless and Television Museum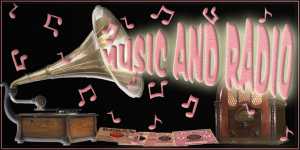 Yahoo Group - Music and Radio 1920s-1950s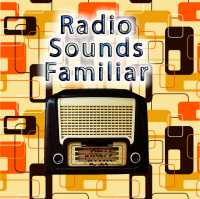 Broadcasting 24 hours a day, Radio Sounds Familiar is the home of Nostalgic Television , Film , Radio and Library Music.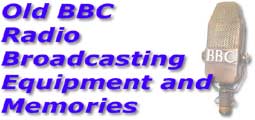 A site with a nostalgic feel including photographs of, and articles about, studios and equipment from the past of BBC Radio


HALL OF FAME
The Hall of Fame is the Radio Academy's tribute to those figures in the public eye that have made an outstanding contribution to the UK radio industry.


Recapture memories of many vintage radio programmes, some of which have disappeared into the mists of time. You can also read about the lives and careers of some of the 'men behind the music'. Although additions will be made from time to time, the emphasis will be on poorly documented artists who were prolific broadcasters as opposed to major recording artists such as Mantovani about whom much written material already exists.


The UK's Favourite Nostalgia Station - Snap, Crackle but No Pop!


This on-line radio station was born out of a desperate need to hear those great songs from that golden era of song writing.
Not just the occasional one-off song, lost in a sea of pop mediocrity, but all day every day. That's what Serenade Radio is here for!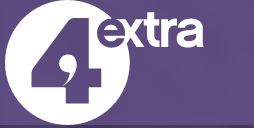 Classic Radio comedy and Drama from the BBC
Old Time Radio Show Catalogue (CD's available)
The Hancock Appreciation Society


An affectionate anecdotal journey between 1958 and 1975 by studio engineer and producer Alan Bailey
British Drama Website (with Episode Guides)
The History of Great Inventions
FOR THE LIFE OF ME ...
Donald MacLean's biog-blog. Donald produced many 1950s radio programmes and was responsible for BBC's popular music output in the 50s & 60s.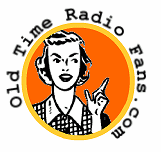 Free Old Time Radio Shows - Download free old time radio shows in mp3 format


OTR Gold offers more than 12,000 episodes of classic USA radio programming available for free listening
Old Time Radio Shows Old Radio World
Free Old Time Radio Shows from "The Golden Age of Radio!"


The radio was our link to the world. Radio programs were broadcast into our homes daily; into our living rooms, at our bedsides, and into our hearts. Everyone had a favorite program. Whether it was Jack Benny, or Dragnet, Beyond Midnight, or Glenn Miller, our beloved radio brought us daily episodes of sorrow, joy, music, hope, and tragedy. Our radio consoled us, instructed us, and made us laugh. As you know, before television, families like ours used to sit in their living rooms each night to listen to radio shows like; Dimension X, You Bet Your Life, Gunsmoke, The Shadow, Father Knows Best, and many others. When TV become popular in the 1950's, most of these shows went off the air, they now live on at RadioTimeZone.com.


"Where the Golden Age of Radio Meets the Digital Age" - Old Radio Show MP3's and lots more!
Home Page: http://www.digitaldeliftp.com/


The Diversity Website is a focus for BBC radio drama and dramatists
Sterling Times Nostalgia website


Maxbygraves.com - Max's official website


The Southlanders - The '50s group famous for "Alone" and "I am a Mole and I live in a Hole"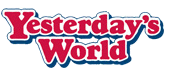 Opposite Battle Abbey, High Street, Battle, East Sussex, TN33 0AQ
Step back in time... whatever the weather! Discover a magical journey through 100 years of British history at this top award winning visitor attraction in East Sussex with over 100,000 nostalgic artefacts on display from 1850s-1950s. Also available to buy online, a wide range of nostalgic CDs, DVDs, traditional toys and sweets and advertising metal signs.


A family attraction providing a nostalgic trip through the world of radio & television programmes guaranteed to bring memories of classic TV and radio flooding back.
Situated in South Somerset.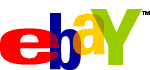 Ebay Auctions pages


Visit the Greasy Spoon Cafe - The Great British Nostalgia Site
www.retrocentre.co.uk
www.retrocentury.co.uk
www.museumgiftshop.co.uk
www.themuseum.co.uk


is a seven-piece British Dance Band featuring popular songs and dance music from the 1920s to the 1940s.


Historical site including a virtual tour around the Festival site


Personal experiences of building a doll's house and trying to re-create the 1950s' period
Nostalgia at



UK media directory
---
If you would like to add a link to Radio Days from your website, you are free to use one of the images below. Just copy it from our page into yours: