Frequently Asked Questions
Q. I can't play the audio clips on your website can you help?
A. The WAV files are encoded with MP3 compression to make them compact. These can be replayed online in streaming mode by the latest versions of

or they can be downloaded and played with any MP3 player. (you may need to rename them from .wav to .mp3 so that the MP3 player recognises them)
---
Q. Are there any audio products commercially available of any of the radio programmes featured in

?
A. Yes, the BBC collection of audio cassettes is one series which covers a good many of the radio programmes such as the Goons, The Al Read show, Beyond Our Ken, etc. There are also plenty of CD's available with radio programme signature tunes etc. See this link for more information: 1950's Radio Audio links
---
Q. Can you provide valuations of Radio related material such as books, toys etc.
A. Sorry, this is not possible as this needs advice from experts. However, as with any collectors items, toys of the 1950's decade in mint and boxed condition will be worth a great deal more than battered toys, and books which are clean and complete will be worth more than those which have lost their spines or been scribbled in.
It is worth looking at web based auction sites occasionally to get an idea of what items may be worth. Ebay has auctions and can be found here: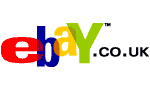 ---
Q. I have appeared in a BBC radio programme and would like a personal copy, who do I contact for this?
A. You will need to contact Contributor Access: contributor.access@bbc.co.uk, Fax 020 8433 2916 or write to Contributor Access, Room A3022, BBC Worldwide Ltd, 80 Wood Lane, London W12 0TT
---
If you have a question which is not answered above or somewhere else on the Radio Days website, just drop us a line and we'll try to help if we can.