CD REVIEW – IN DULCI JUBILO - London Brass
Warner Classics 9029577021 (57.42)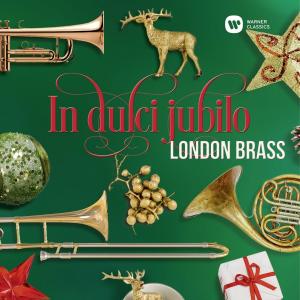 If you are looking for a purely orchestral Christmas CD here is another new lower price re-issue.
Brass instruments are somehow synonymous with Christmas (think Salvation Army) – it is said that trumpets have long been the epitome of Divine power – and this is a ten piece ensemble of top-flight musicians from a number of London orchestras.
The album comprises 18 tracks featuring both baroque hits and a journey through the Christmastide music of various European countries. These include the German traditional album title, Ding, Dong Merrily on high (16th century French), Veni, veni, Emmanuel (15th cent. French), Quem pastores laudavere - Preludium and Fugue (14th cent. German), John Rutter's The Shepherd's Pipe Carol, Infant holy, Infant lowly (Polish trad.), Coventry Carol and John Stanley's Trumpet Tune (both 16th cent. English), Gabriel's Message (Basque trad.), It came upon the midnight clear (19th cent.), The first Nowell (English trad.), and works by Handel and Vivaldi.
Roger Harvey directs 16 tracks, arranges 13, and plays trombone on two.
© 2017 Peter Burt.