CD REVIEW – CINEMA CLASSICS The Piano At The Movies
See Siang Wong
Sony 8985353612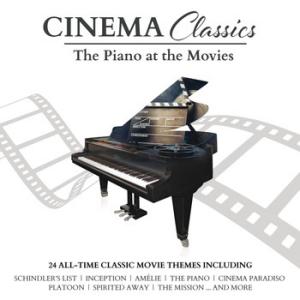 The world of film music is a rich repository of good tunes and this new two-disc album has 24 mostly memorable themes played by See Siang Wong, a 37 year-old Netherlands born Chinese pianist who lives in Switzerland teaching at the Zurich University of Arts.
So there are pieces by such stellar composers of the genre as John Williams ('Schindler's List'), Ennio Morricone Gabriel's Oboe ('The Mission'), Hans Zimmer ('Inception'), Michael Nyman ('The Piano'), Philip Glass ('The Truman Show') and Ryuichi Sakamoto ('The Last Emperor'). One of a quartet of tracks by the ever-popular Ludivico Einaudi, Fly ('The Intouchables'), has Chi-Wei-Hu as a second pianist.
There are also works from classical composers: Debussy's Clair de Lune ('Casino Royale'), Pachelbel's Canon in D Major ('Ordinary People'), Barber's Adagio for Strings ('Platoon'), Mendelssohn's Songs Without Words ('Sophie's Choice'), and Mahler's Adagietto ('Death In Venice').
A favourite track of mine is Dave Grusin's Main Theme from 'On Golden Pond'. With good playing and recording this is an eminently listenable and thoroughly relaxing release, which is available from HMV for £5.99.
Peter Burt
August 2016
.
.
.
.