Subscribe
to our e-mail list to be kept informed of our events


---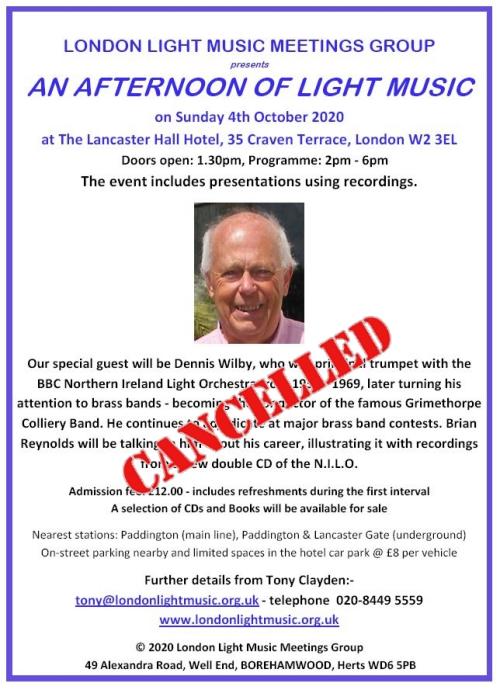 IMPORTANT INFORMATION TO
ALL OUR SUPPORTERS
Further to our recent survey, we regret to announce that we have taken the decision to cancel our October event.
The number of responses indicating support was very small and the great majority did not reply at all.
It appears that most people are not comfortable with the prospect of attending, because of the on-going – and likely to worsen – COVID-19 situation.
It is possible that new Government restrictions might be in force by October, which could well preclude our ability to hold the meeting anyway.
We are hopeful that we will be able to resume 'normal service' in 2021, and we have provisionally earmarked Sunday May 9th for the Spring meeting, to be held at the usual venue,
The Lancaster Hall Hotel, London, W2 3EL.
In the meantime, please take a look at our website. In addition to regular news updates, articles and CD reviews, the new audio streaming service is really taking-off !
Click here to listen to an ever-widening selection of programmes. These include presentations by the late David Ades, André Leon, David Corbett, and some specially created for us by Steven Wills.
For your future listening pleasure, we are planning to regularly add more of the latter, by other presenters as well, and it is intended to make
LONDON LIGHT MUSIC ONLINE
a permanent feature of our activities.
Our organising team join me in extending very best wishes to you during this most unfortunate time – enjoy the summer, keep safe and stay well.
Tony Clayden
Co-ordinator –
London Light Music Meetings Group
email: tony@londonlightmusic.org.uk
phone 020-8449 5559
Everyone is welcome at our events!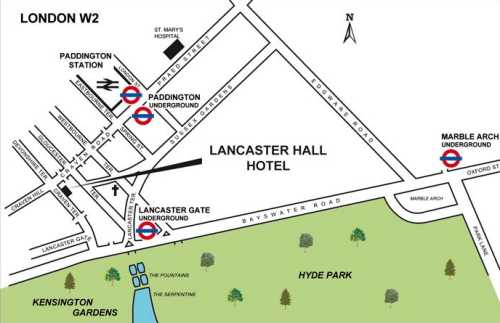 Click the map for Google Map
---
Read the report on our Autumn meeting
held in October 2019
---
AFTERNOONS OF LIGHT MUSIC AND MUSEUM SALES
at the
BRITISH VINTAGE WIRELESS AND TELEVISION MUSEUM
For several years now, Tony Clayden and friends have presented programmes of [mainly light] recorded music at the Museum – a registered charity – in aid of funds.
These continue the tradition of the similar events which were previously presented by the founder, the late Gerry Wells.
The Museum has recently undergone extensive redevelopment, and includes a sizeable collection of fully-operational 405-line television receivers, some of which date back to the pioneering days of TV broadcasting in the UK. These are maintained in working order by a small band of dedicated volunteers, and are able to show old programmes of the period, fed by a custom-designed multi-channel distribution system.
In addition to the music, attendees are provided with a light lunch and have the opportunity to peruse the exhibits – and to meet with fellow music and radio / TV enthusiasts.
Saturday August 29th 2020 - Cancelled
Saturday December 5th 2020
Doors open : 11AM
Music starts: 1 PM
Admission [includes lunch]-
Entry £10.00, includes lunch served during interval, c. 2:15 pm –
Advanced booking - as places are limited for the events, it is strongly advised to book in advance.
For all of the above events, kindly inform Eileen Laffey [who looks after catering] if you wish to attend, on 020-8670 3667.
The Museum (Registered Charity Number 1111516) is situated at 23 Rosendale Road, West Dulwich, LONDON SE21 8DS
Telephone 020-8670 3667
Website:- www.bvwm.org.uk
Further details may be obtained from the above address, or from Tony Clayden- Telephone 020-8449 5559 Email tony@clayden.org.uk
MUSEUM HERITAGE OPEN DAY
Saturday September 13th 2020
Working display of vintage televisions.
---
Troxy Wurlitzer Concerts 2020
Tickets are now available for concerts in 2020
http://www.troxy-wurlitzer.org/shop/
---