Royal Command Performances: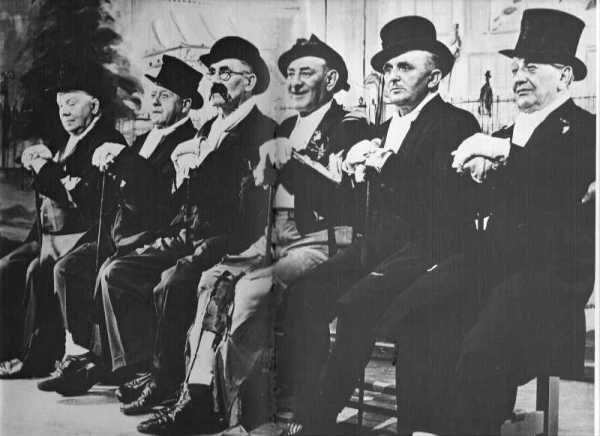 1960: The Crazy Gang in the first televising of the Royal Variety Performance
The Gang were asked to do many Royal Command performances, one of their first was in 1937 and their last was in 1967, and they also did private performances for the royal family.
1937: What a cast lined up that night! George Formby, Gracie Fields, Max Miller, Cicely Courtneidge, Revnell and West, Florence Desmond, Wences, Norman Evans, The Crazy Gang, Will Fyffe.
1954: Stars performing at the 1954 Royal Command Performance were David Whitfield, Bob Hope, Frankie Howerd, Guy Mitchell, Norman Wisdom, Dickie Valentine, Max Bygraves, Frankie Laine, Howard Keel, The Crazy Gang, Joan Turner, Jack Buchanan, Al Read, Jimmy Wheeler, Richard Hearne, Gladys Cooper and Leslie Hanson.
1957: Scenes from These Foolish Kings were included
1965: 'Strolling', the hit song became one of the most successful numbers in the Crazy Gang Shows and, sung by Bud Flanagan, was a high spot in the Royal Command Performance at the London Palladium.
A TurnipNet Heritage website
©TurnipNet 2006 -